Imagine my excitement when I received a phone call from the awesome people at GoodnessMe, asking if I'd be interested in being their Clean Beauty Advisor?
The answer was YES.
I didn't even think about it. I didn't care what was 'in it' for me, I just knew straight away that this would be the perfect way to gently influence people to try truly natural products, rather than resort to the (often) greenwashed, 'pretend natural' mainstream products available. I was thrilled to have the chance to oversee what goes into their boxes, and into homes, all over AU and NZ!
GoodnessMe is a subscription, product-sampling service; there is a beauty box and a health box available. Basically, you sign up to receive a box full of goodies to try out. (Use the code KRISSY10 for 10% off!) It's a great way to sample products and discover what you love before you commit to buying the full size. It's also a fab way to learn about brands out there, trying to do what is best for humans and habitat.
I wanted to dedicate space on my website to explain my processes when deciding if a product ticks the boxes for me.
Together with GoodnessMe, we pledge to bring you the best possible premade beauty and personal care products available.
I L.O.V.E do-it-yourself, you guys probably know that about me.
I make 90% of everything my family and I use on our bodies and in our home. I will always advocate for natural DIY because I firmly believe it is the best way to be 100% sure of what you're using. I totally understand that DIY isn't for everyone though, and even if DIY is your 'thing', it may not be something you want to do all of the time, or for every product you use.
That's where my collaboration with GoodnessMe comes in!
Each quarter, the GM team sends me a list of products from brands that wish to be included in their box. I pour over, and research, each ingredient and give my recommendations. I have declined a few products because their ingredient lists don't meet my standards (for example, fragrance and preservatives like phenoxyethanol are firm no's from me).
I need to be clear that on occasion you may see the odd ingredient that in isolation, or at a high concentration, wouldn't usually make it through. For example, colouring or sodium benzoate: while I'm not the biggest fan, sometimes, when a product is otherwise top-notch, and these ingredients are included as a very small percentage of the final product, it may make it through.
80/20 will always be my motto (I talk about that here). Let's give ourselves permission not to be 'perfect' all of the time, gosh, that's stressful and impossible!
Remember, I am helping GoodnessMe pick the 'best of the bunch'. In my notes to GM, I make my opinion on all 'firm no' and 'I'm not a fan but it's not the worst' ingredients, clear. At the end of the day, I give them my recommendations, but the final call is theirs, and theirs alone.
I truly hope that more of you discover the goodness that is GoodnessMe – they are doing great things for us all, and they're giving many little hero brands a platform to become recognised and shine.
Watch the Summer Beauty box reveal here! Use the code KRISSY10 for 10% off GoodnessMe health & beauty subscriptions.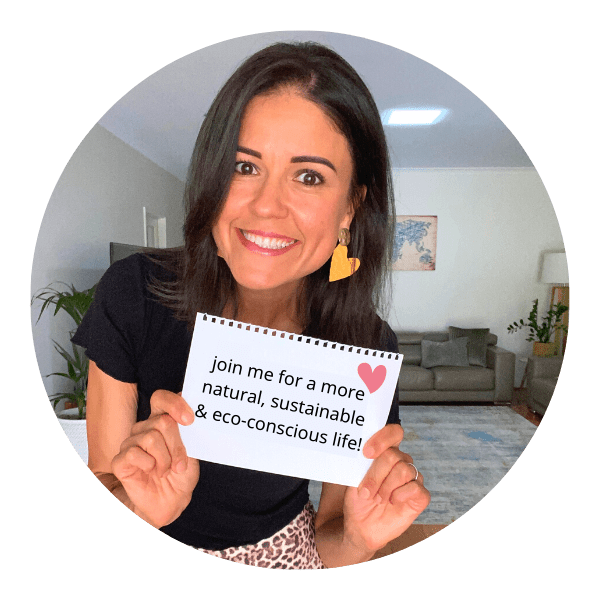 Krissy Ballinger
AUTHOR & ADVOCATE FOR NATURAL LIVING
Krissy wants to see a world where people make conscious choices that honour both humans and habitat. It is her mission to gently guide people towards this beautiful way of life. With a background in education and health promotion, she devotes her time to increasing awareness on common and avoidable toxins, as well as educating individuals on simple ways they can adjust their lifestyles to better serve themselves, and the planet. Natural DIY is Krissy's speciality, and she has sold over 80,000 copies of her recipe books, including her latest book, The Lifestyle Edit, the award-winning, Naturally Inspired - Simple DIY Recipes for Body Care and Cleaning, and her kids book, Make & Play - Natural DIY Recipes for Kids.
This post contains affiliate links. Please read here for more information.