!!! GIVEAWAY CLOSED !!!
I'm a 'giver' by nature: time, energy, acts of kindness, gifts… I like to spread joy – it makes my heart happy. That's good news for you because…
I'm giving YOU the opportunity to WIN one of FIVE copies of my latest book, Make & Play 
And entry is easy-peasy!
Simply leave a comment, right here on this post. That's it!
Note: when you leave a comment it will require our moderation before it is published – don't stress, we'll sweep through daily and action this. Your comment (so long as it's appropriate and relevant) will count! *Make sure your email address is correct.
A different winner will be chosen, based on the following:
1x comment from the first 50
1x response that makes me smile
3x randomly picked
This is what a few people have had to say about Make & Play…
Lara says: 'OMG the kids are LOVING the new book!'
Alyson says: 'I think Make & Play is such a wonderful book and will make lots of kids happy to have a copy.'
Kim says: 'This is definitely not a book to read, admire and put away.  It will be used over and over to create so much fun!
See, you'll want one on your bench! And if you don't want to leave it to chance, you can grab one right here.
Good luck!
Competition T's & C's
Limit one entry per person. Prize value $24.95 plus shipping (covered by me). Competition ends 5pm (AWST) Sunday 1.11.20. Winners selected on Monday 2.11.20 and contacted via email by Wednesday 4.11.20. Incorrect email addresses, or failure to respond within 48 hours will render your entry invalid. Physical shipping to AU residents only (international winners will receive a digital copy of Make & Play worth $14.95). Comments may be used as feedback on other platforms such as Instagram and Facebook. These terms are in addition to the standard T&C's. Click here for the Privacy Policy.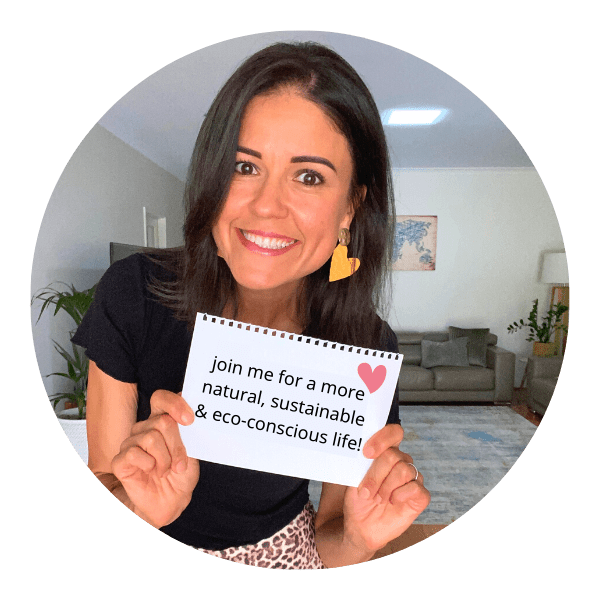 Krissy Ballinger
AUTHOR & ADVOCATE FOR NATURAL LIVING
Krissy wants to see a world where people make conscious choices that honour both humans and habitat. It is her mission to gently guide people towards this beautiful way of life. With a background in education and health promotion, she devotes her time to increasing awareness on common and avoidable toxins, as well as educating individuals on simple ways they can adjust their lifestyles to better serve themselves, and the planet. Natural DIY is Krissy's speciality, and she has sold over 50,000 copies of her recipe books, including her latest book, The Lifestyle Edit, the award-winning, Naturally Inspired - Simple DIY Recipes for Body Care and Cleaning, and her kids book, Make & Play - Natural DIY Recipes for Kids.