I've tried, tested, dug around and formed an opinion…
I thought it would be handy if I listed my opinions on products I've tried, all in one place, so that's what I've done here. I'll add to it as I try new products.
On occasion, businesses have gifted me products to try, but most often I have purchased them myself. Either way, I can assure you that whatever you read from me, or hear me say, is my unbiased opinion. I am never paid to review products.
Sometimes I am able to offer discount codes and sometimes these are affiliate links. That is a bonus, for you and me. I cannot, and will not, be bought. You can read more about my affiliate policy here.
This post contains affiliate links and codes. If you have a product you'd like me to try and review, get in touch!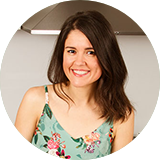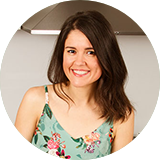 Krissy Ballinger
Author and Advocate for natural living
Krissy wants to see a world where people make conscious, educated decisions that honour both humans and habitat. With a background in education and health promotion, she devotes her time to passionately increase awareness on common and avoidable toxins, in everyday items like washing powder and deodorant, and to educate individuals on how they can easily reduce their daily exposure, through simple and realistic do-it-yourself ideas and recipes.
Krissy has sold over 40,000 copies of her natural DIY recipe books, including her award-winning book, Naturally Inspired - Simple DIY Recipes for Body Care and Cleaning, and her newly-released kids book, Make & Play - Natural DIY Recipes for Kids. She offers honest and gentle guidance, education and 100+ natural DIY recipes on her website.