I've had incredible opportunities on some pretty amazing platforms, and not a day goes by that I'm not grateful for the chance to influence people on a larger scale. I am always welcoming new opportunities, so please reach out if you have an idea, segment, article you'd like me to be a part of.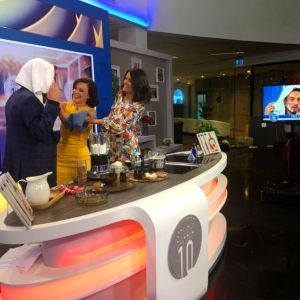 Studio 10 – Channel 10, Australia
Do I get to call myself a 'regular' after 5 segments on this fabulously light and informative morning news/lifestyle program? Each time on air has been an exhilarating experience; to know that my message "natural DIY is simple, achievable and effective" is reaching a national audience truly makes my heart sing. Watch the segments > 1, 2, 3, 4 & 5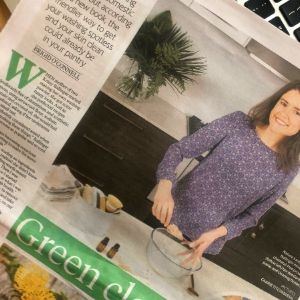 Herald Sun – April 13th, 2019
The gorgeous Brigid O'Connell, renowned health reporter for the Herald Sun wrote a beautiful article on my new book, and my journey with The Inspired Little Pot. It was flattering to have a piece written about me, and circulating in my home town.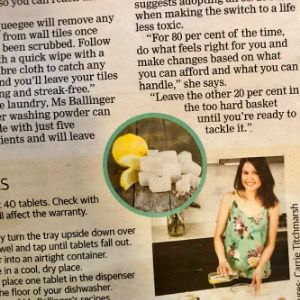 The West Australian – August 17th, 2018
Green cleaning isn't only cheap and effective, it's also much better for your airways, home-health and the planet. Pele Findson approached me for my opinion on the topic and showcased my dishwasher tablet recipe.
This is a brilliant podcast series. The host, Fi, explores new ways to be healthier, more sustainable and eco-friendly. It's worth 12 minutes of your time to have a listen.