You may be visiting this blog post because you saw my DIY segment on Studio 10 – if so, I am so glad you followed me up (I'll assume I inspired you, and that's a huge win for me)!
I'll cover the three recipes I demonstrated on the program, plus give you a few bonus tips to help you reduce your impact on our planet this silly season. I will show you how you can create a natural and sustainable Christmas in your home.
Ah Christmas…
It's a time that sees us (Australians) spending over $10 billion each year, with much of that money allocated to festive items (decorations, wrapping paper, bon bons, live trees etc.) and things we don't really need. So much of this ends up in landfill, with no option to re-use or re-purpose, and with many people not recycling properly, Christmas is looking more like an environmental disaster! So it's time. No more excuses. I'm about to give you plenty of reasons, along with doable alternatives, to help you reduce your waste, environmental impact and budget this Christmas.
I've always been crafty, my childhood was basically one big craft session, so this comes easy to me! I understand that while everyone else might not have the 'crafty gene', I will assume that if you're reading this blog post, you're willing to try. Plus, no need to stress because simple recipes and achievable suggestions are always my main aim. Just you wait and see!
Current Issues & Sustainable Alternatives
〉Australians buy enough Christmas wrapping paper each year to circle the earth 3-4x
This is based on the average Aussie household buying 20m of wrapping paper – that's 4x standard rolls. This is mental!
Alternative 1: While these are best suited to smaller parcels, DIY Beeswax Gift Wrap is the perfect alternative to single-use wrapping paper! The terrific part about this is that the wrap can then be used to cover leftover food. Read more here, and watch me do a little DIY demo.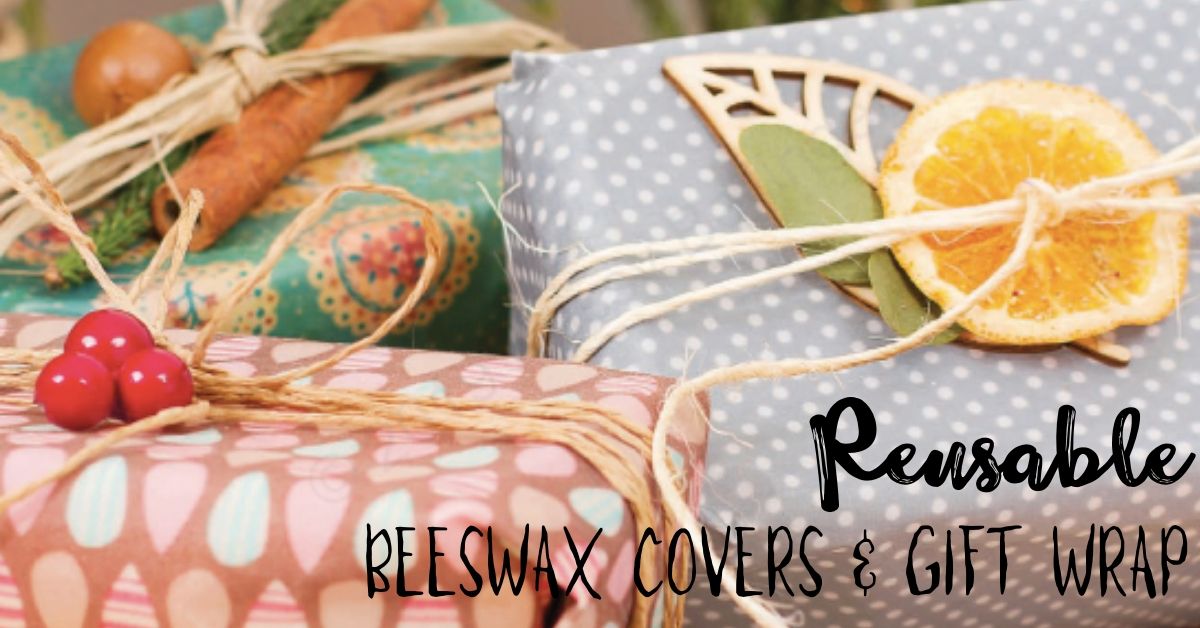 Alternative 2: Wrapping paper is used to build suspense and amplify surprise, right? Can that be achieved with newspaper (one you've read, and are now able to repurpose instead of recycling immediately)? You can pretty it up with ribbon or twine, maybe even get the kids to draw pictures on it. Or use the comic section maybe? I've done it and it generated discussion but didn't change those all-important elements of suspense and surprise!
Alternative 3: Consider using a gift bag or box. The fact these don't need to be ripped open and can be reused multiple times makes it a better option than standard wrapping paper.
Still not convinced?
At the very least, if you're still going to buy wrapping paper, consider ditching the foil/plastic stuff and the wrap covered in glitter (aka micro-plastics), please. 
〉Bon Bons aka Christmas Crackers – 20 seconds of fun versus a lifetime of waste
If the average Australian Household buys just one packet of eight Christmas bon bons (aka crackers), that's 80 million of them that will be 'cracked' and discarded this year. More often than not, these bon bons contain fairly useless plastic toys, bits and pieces, like tiny combs and tiny dice, plus they usually come packaged in cardboard boxes with plastic windows. I get it, they're fun, but this is a lot of waste.
Alternative 1: Make your own!! You can watch the replay of my Studio 10 segment to see how I do it. It's surprisingly very easy to do!!
Here's how to do it… 
1. Grab an empty toilet roll, a sheet of tissue paper (bigger than your toilet roll), a bon bon snap (most craft stores stock them for $2 a packet), a little useful gift (I love things like metal straws, DIY perfume roller bottles, beautiful organic tea bags, vouchers for family movie nights etc.), a joke, string to tie and a strip of fabric to decorate it at the end.
2. Place the gift, joke and snap inside the toilet roll and place in the centre of the tissue paper.
3. Roll and cover in tissue paper; twist and secure ends with string.
4. Position fabric around the centre of the completed bon bon and glue/tape ends together.
See, simple!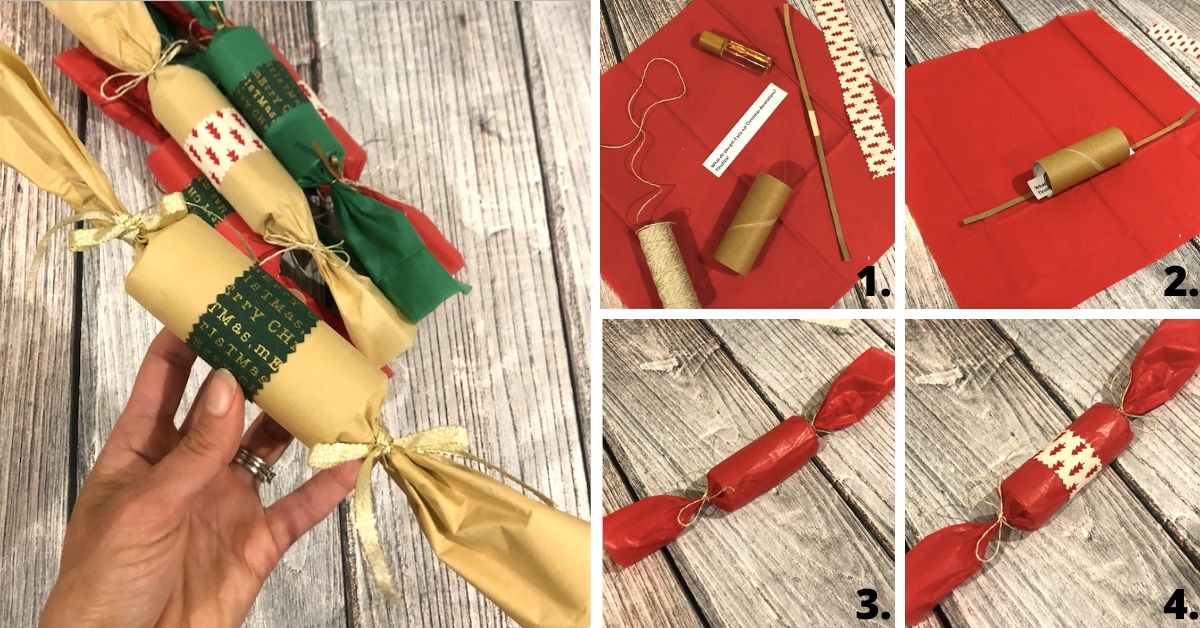 Alternative 2: Maybe pop a joke and a little homemade gift like these DIY Lip Balms at every place at the dinner table instead of bon bons.
Alternative 3: Grab last year's Christmas cards and create simple envelope pockets by taping the narrow edges together and pop something like a scratchie inside. Another cool idea is to pop a treasure hunt note in an envelope and send the kids from room to room, with cryptic clues – such fun!
Still not convinced? 
I haven't seen many eco-friendly retail options so perhaps consider starting a family trend and bucking the tradition of bon bons altogether!
〉Cheap plastic ornaments, and a seasonal attitude of 'out with the old'
Want to know the most sustainable and eco-friendly ornament you can get your hands on? It's the ones you already have! With millions of people buying new decorations every year, plenty of 'old' decorations and ornaments are either being binned, or donated to charity (issue here is that the quality is not always acceptable).
Alternative 1: If you're serious about reducing your environmental impact this Christmas, but you still want to add a few new decorations to your tree, then try my Clay Ornaments.
Here's how to do it…
1. Preheat oven to 100˚C with fan off.
2. Combine 65g fine salt, 65g plain flour, 50g water and 1/4 tsp of a colourant (optional) in a bowl and mix to form a dough.
3. Dust bench with a little extra flour, remove dough from bowl, and knead until pliable. Add more flour if the dough feels sticky.
4. Roll out to 0.5 cm thickness and use cookie cutters to create shapes
5. Use a straw (metal and reusable, preferably!) to punch a hole at the top of the shape. The ornament can then be hung when dry.
6. Lay ornaments on an oven tray and place in oven for 45 minutes. Flip ornaments and bake for another 30 minutes, or until firm and dry to touch.
7. Allow to cool, and thread string or a ribbon through the hole.
Look at how gorgeous they are!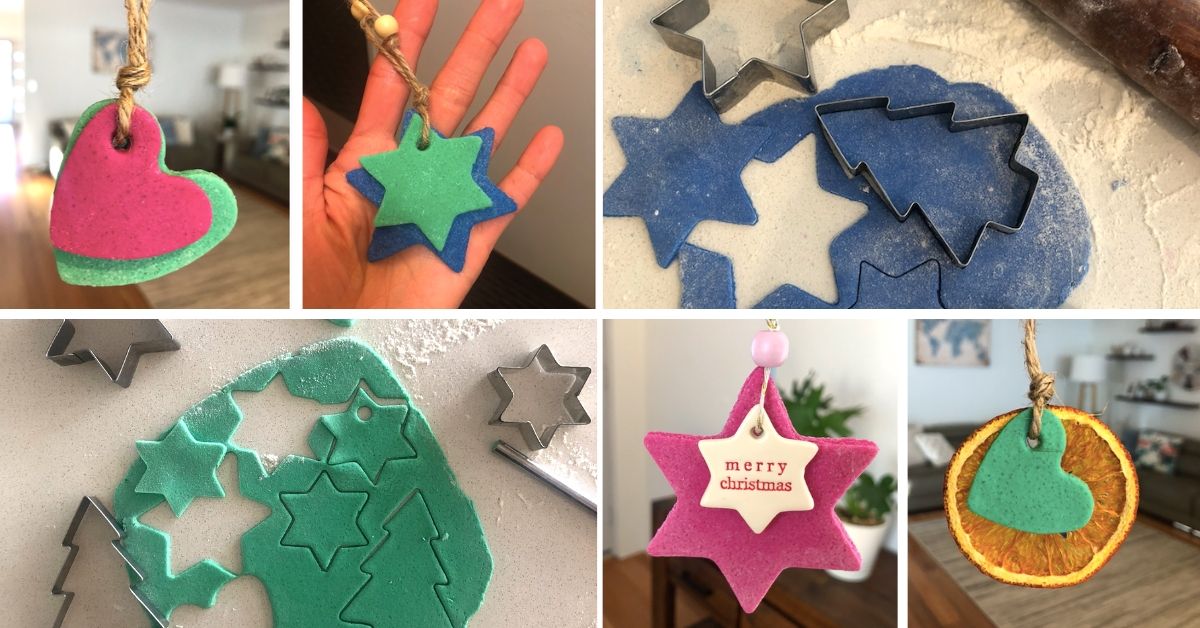 Alternative 2: Cover your tree in dehydrated citrus! This is the most gorgeous idea. Just slice citrus fruits like lemons, limes, oranges and grapefruit into thin rounds, pat them dry with a kitchen towel, place them in a low and slow oven (it takes me 4-5 hours at 80 degrees Celsius) and flip frequently. Keep going until they have no moisture left – just make sure they don't burn. Once they're dry, thread them and hang them. Easy and truly stunning.
Still not convinced?
As I mentioned, the best ornaments you can get are the ones you already have. But if you must get new ones, opt for glitter-free wooden, paper or metal – let's not give them any more reason to manufacture plastic.
A Few More Things To Consider
〉Gifts – You know what I'm going to say here? DIY!! I have so many recipes for you right here. I can almost guarantee that anyone would love a gift like Whipped Body Cream, Facial Oil or Beard Balm. I have 125+ recipes, tips and guides to inspire you in Naturally Inspired too! You might also like to download my Natural DIY Favourites Christmas eBook – it's free!
〉Tree – Just like decorations, the best tree you can get is the one you already have. We have had a plastic tree for 10 years. It looks like new. Why replace it? I could sell it or gift it to someone that can't afford one for themselves, but I'd only do that if we ditched a tree altogether and perhaps built something from sticks (which may actually happen!). If you're looking for a real tree, consider one that is live (comes in a pot with roots) so that it can be replanted.
〉Cards –  Everyone texts these days don't they? If you are buying and sending Christmas cards, consider locally-made cards (or make some yourself).
〉Food – Try to cook and prepare as much as you can from scratch this Christmas and avoid pre-packaged food. Our food consumption increases drastically over Christmas, as does the plastic wrapping and packaging.
〉Secret Santa/KK –  Why not give a charitable donation in someone else's name this Christmas? What an awesome feeling to know you're helping someone in need.
〉Entertaining –  Consider ditching the idea of plastic disposable cutlery and plates, tablecloths and serving ware. Spend that little extra time in the kitchen to wash up, rather than 'fling and forget'.
Christmas Advent Calendars – Rather than buy a new calendar for the kids each year, often filled with plastic items or chocolate/sweets, consider buying a fabric one (my children's grandma made one for them that we have been using for many years now), or a wooden box-style calendar. These both allow you to fill the days with items of choice – we often write notes that can be traded in for dinner of choice, a trip to the beach, extra screen time (much coveted as it's quite restricted in our household!).
Consider making just one switch this Christmas. I bet you'll feel like an empowered eco-warrior and that's the best feeling ever!
Have a happy, healthy, natural and sustainable Christmas!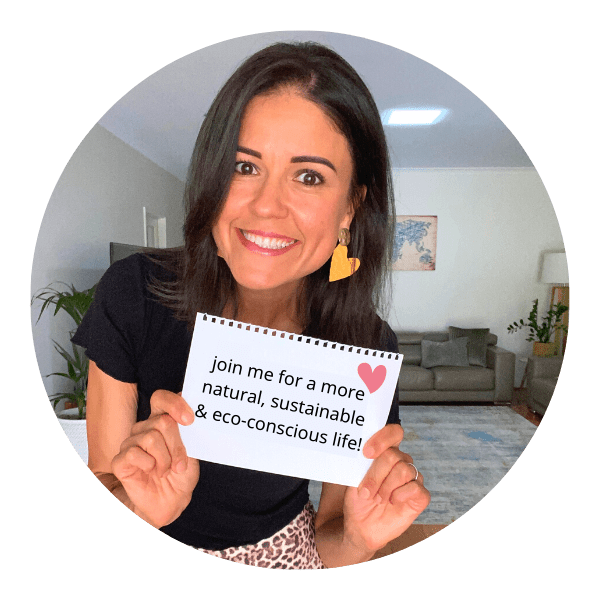 Krissy Ballinger
AUTHOR & ADVOCATE FOR NATURAL LIVING
Krissy wants to see a world where people make conscious choices that honour both humans and habitat. It is her mission to gently guide people towards this beautiful way of life. With a background in education and health promotion, she devotes her time to increasing awareness on common and avoidable toxins, as well as educating individuals on simple ways they can adjust their lifestyles to better serve themselves, and the planet. Natural DIY is Krissy's speciality, and she has sold over 80,000 copies of her recipe books, including her latest book, The Lifestyle Edit, the award-winning, Naturally Inspired - Simple DIY Recipes for Body Care and Cleaning, and her kids book, Make & Play - Natural DIY Recipes for Kids.