Well, you have now and it's time to get excited. Because, for the countless landfill issues plaguing our country, this concept is a game-changer. In a nutshell, ShareWaste is an app that connects you to people who have signed up in your area to collect food waste.
I discovered it about 12 months ago but have only recently signed up. After several failed attempts at home composting, and no intention of setting up a worm farm just yet, this is a great interim solution. I have connected with a lovely lady, a five-minute drive away from me, who has 3 worm farms and a compost system – BINGO! Now, not only am I donating my scraps, I have my neighbour and a good friend on board too! We arrange for our scraps to be collected every Friday morning. It'll either be collected from my porch, or I drop it off at her place (just a bucket by her front door). It's as easy as that!
Here's a general idea of what I do:
〉I collect any fruit or veg scraps, eggshells and coffee grounds, on my bench each day.
〉I pop them all into a dedicated container and keep them in my fridge, adding to it daily.
〉My friend and neighbour drop their buckets onto my porch on Friday morning, and I pop mine out there too.
〉Jane swings by, empties the buckets into her giant bucket, and off she goes.
〉Rinse and repeat (physically, and figuratively!).
So there you have it, ShareWaste is an easy way to make a real difference. Don't ever discount the impact you, as an individual, can have; every little bit counts. Just imagine if everyone did something small, the impact would be huge! If ShareWaste still isn't your thing, YET, share this article with someone who might be keen to give it a go.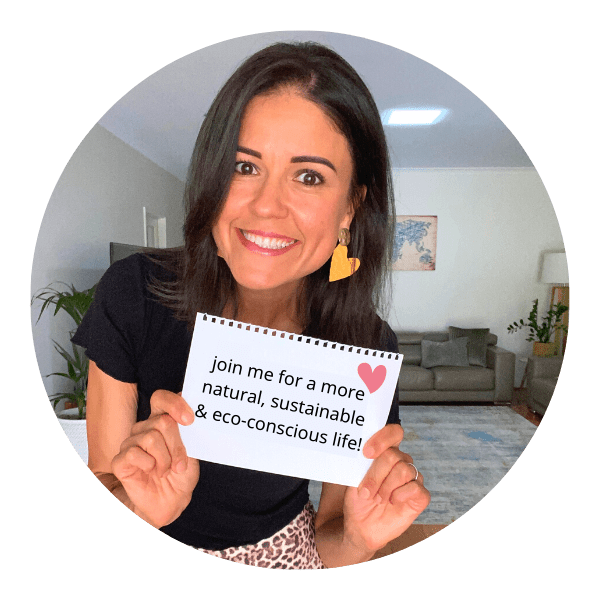 Krissy Ballinger
AUTHOR & ADVOCATE FOR NATURAL LIVING
Krissy wants to see a world where people make conscious choices that honour both humans and habitat. It is her mission to gently guide people towards this beautiful way of life. With a background in education and health promotion, she devotes her time to increasing awareness on common and avoidable toxins, as well as educating individuals on simple ways they can adjust their lifestyles to better serve themselves, and the planet. Natural DIY is Krissy's speciality, and she has sold over 80,000 copies of her recipe books, including her latest book, The Lifestyle Edit, the award-winning, Naturally Inspired - Simple DIY Recipes for Body Care and Cleaning, and her kids book, Make & Play - Natural DIY Recipes for Kids.