I love that people feel inspired to get busy with natural DIY, and then want to share their creations with the world! The best way to get people on board is to give them a product to try – once they can see that it works just as well as its commercial counterpart, how can they resist?
I'm often asked for advice on starting up a business in this field and selling DIY products at markets. There is so much to consider when taking this step. It's not as simple as making stuff, labelling it, whacking a price on it and selling it.
There is a lot of research that YOU, personally, need to do.
So please don't take the easy way out and ask someone else to provide you with all of the answers. Firstly, no-one has all of the answers specific to your situation. Secondly, to get a full understanding of the way it works, it's best to do the research yourself. The internet is a wonderful resource!
The information below is designed to get you thinking, and have you travel down the right path. It is not a comprehensive list, and it's important to note that rules and regulations are always changing so what may have been current when I wrote this blog could be very different by the time you're reading it.
〉Business Basics – set yourself up as a registered business and get yourself an ABN. Check out this link (Aussies only). Assuming you're starting out from your home kitchen/office/shed, check your local council regulations on running businesses, and selling products, from your place of residence. You may also be entitled to some insurance/tax kickbacks from working from home.
〉Public Liability – Market organisers usually have some sort of liability insurance (be sure to check first), but this is usually broad and covers them/you against accidents during the market. Product insurance, however, protects you against claims that your product has caused harm to someone – think rashes, accidental ingestion, anaphylaxis etc. It can be quite expensive, so you would need to weigh up its worth. I personally used to pay well over $1k annually, and this was a huge leap for me to take initially. But because I had spent hours and HOURS researching, understood the entire process regarding the sale of 'cosmetics' in Australia, and had faith that I was onto a good thing, I went ahead. Keywords for Google to help you out would be: "product + insurance + cosmetics".
〉Labelling – Needs to be done properly, no short cuts or guessing what needs to be included. Each country has different labelling laws, so do some research. Business information, a comprehensive ingredients list (ordered from greatest concentration to least) and product weight are just a few details to be included. This link may be useful if you live in Australia.
〉Shelf Life/Product Stability – How well do you know your product? Have you performed thorough testing? Making a single batch, dividing it by four or five, letting one sit for six months in a cool place, one in a warm sunny spot, one in the fridge, one open, etc., is a useful way to work out approximate shelf life. Also important to consider is the production environment, possible risks of bacterial contamination, and the durability and seal of packaging. Shipping times and conditions also need some consideration if you intend to sell online. You will need to gain a good understanding of where your products are going and how they will be delivered. Is the destination warm? Will they be in hot postal vans? Give this some serious thought.
〉Governing Bodies – Become familiar with the governing bodies, the areas of personal business registration, consumer rights, chemical regulations etc., and please, do your own diligent research – don't rely on forums or broad feedback from others. In Australia, the following organisations are useful places to explore: ACCC, NICNAS, Product Safety Australia. **Warning – it's a tangled web, and they all lead you to each other, but it's worth chasing your tail in order to fully understand it. It's also worth phoning them for a chat if you're seriously considering selling products.
〉Credit – If you're going to use someone else's recipes, credit them – in my opinion it's respectful, not negotiable, and makes you a good human 😉  Remember, I haven't written these recipes with mass-production in mind. They are designed to be made in small batches, and to be used within a reasonable timeframe. Keep this at the forefront of your mind at all times if you're using my recipes.
I think that just about covers the basics. If I think of anything else I will add to this post.  I hope this helps those of you who are wondering how to go about selling your DIY products.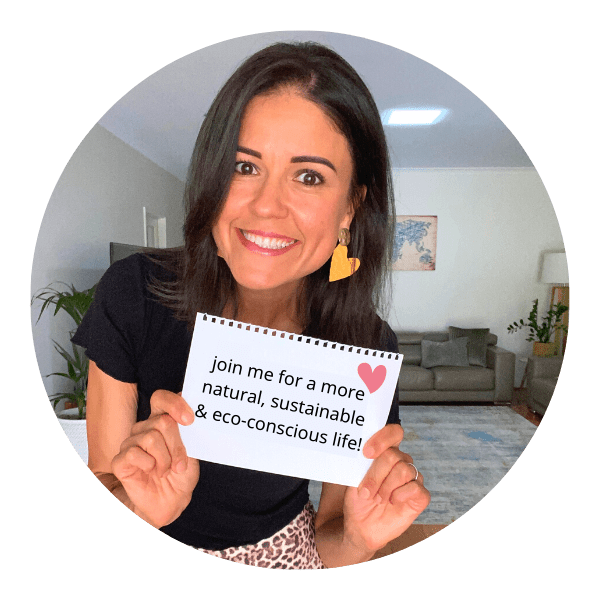 Krissy Ballinger
AUTHOR & ADVOCATE FOR NATURAL LIVING
Krissy wants to see a world where people make conscious choices that honour both humans and habitat. It is her mission to gently guide people towards this beautiful way of life. With a background in education and health promotion, she devotes her time to increasing awareness on common and avoidable toxins, as well as educating individuals on simple ways they can adjust their lifestyles to better serve themselves, and the planet. Natural DIY is Krissy's speciality, and she has sold over 80,000 copies of her recipe books, including her latest book, The Lifestyle Edit, the award-winning, Naturally Inspired - Simple DIY Recipes for Body Care and Cleaning, and her kids book, Make & Play - Natural DIY Recipes for Kids.