Have you heard of phthalates before? A number of studies have been carried out on the impact of phthalates on human health, and another one has just been released which prompted me to share some info with you.
Phthalates are widely used synthetic chemicals that demonstrate to be disruptive to the hormonal system and are detrimental to human health. They can be found in most products that have contact with plastics during production, packaging, or delivering. Despite the short half-lives in tissues, chronic exposure to phthalates will adversely influence the endocrine system and functioning of multiple organs, which has negative long-term impacts on the success of pregnancy, child growth and development, and reproductive systems in both young children and adolescents
Some examples of products you may find phthalates include: food packaging, clothing, shampoo, makeup, children's toys, PVC plumbing, vinyl flooring, rain- and stain-resistant products, medical tubing, and garden hoses. They may also be added to personal care (and cleaning) items to make fragrance last longer. Source
Indeed, some phthalates are said to be 'worse' than others, with the American Chemistry Council stating that this recent study (which found that phthalates may contribute to some 90k+ premature deaths each year among people ages 55 to 64 in the US) lumped all phthalates into one group and failed to mention that the industry says high-molecular-weight phthalates like DINP and DIDP have lower toxicity than other phthalates. "Much of the content within Trasande et al's latest study is demonstrably inaccurate. Studies such as these fail to consider all phthalates individually and consistently ignore or downplay the existence of science-based, authoritative conclusions regarding the safety of high molecular weight phthalates."
The question that begs to be asked is, Do we really know that some of these chemicals are worse than others, or has the research simply not been completed yet? As the lead author of the abovementioned study, Dr. Leonardo Trasande, a professor of paediatrics, environmental medicine and population health at NYU Langone Health in New York City says "I'm never going to tell you this is a definitive study, it is a snapshot in time and can only show an association. Learning exactly how phthalates may affect the body requires a gold-standard double-blinded randomized clinical trial yet such a study will never be done because we cannot ethically randomize people to be exposed to potentially toxic chemicals".
As far as I see it, rather than take the chance, I'll pay attention to the research that exists that plants several seeds of doubt in my mind as to the safety of these (and so many other) chemicals, and try to avoid them where possible.
Here are some tips to help you avoid phthalates, and other endocrine disruptors such as BPA:
〉Say no to thermal receipts, or opt for digital where possible (they contain BPA/BPS; this is now regulated in the EU, not in the US or AU as far as I'm aware).
〉Choose glass/stainless steel storage containers and never put plastic containers in the microwave or dishwasher (the heat can break down the linings).
〉Opt for fresh over canned/packaged food.
〉Ditch the fragranced products – that includes smelly stickers, shoes, stationary, raincoats etc.
How does this information make you feel? Did you know phthalates existed, where they might be hiding and of the associated health impacts? Are you motivated to make any changes to your daily routine?
If you'd like to learn more about identifying toxins and reading labels when shopping, check out my short course Becoming a Label Detective. It's an evergreen, forever and instantly accessible, 7-day online course, and it's only $29. Let me gently guide you on your journey, it's much easier than you think to avoid the 'nasties'!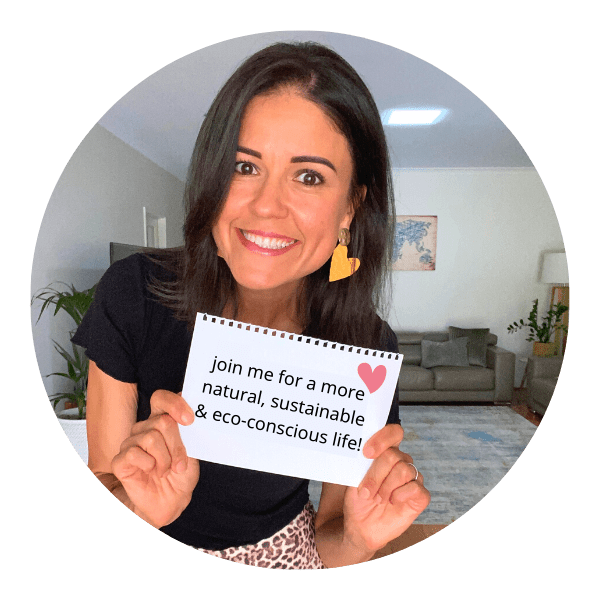 Krissy Ballinger
AUTHOR & ADVOCATE FOR NATURAL LIVING
Krissy wants to see a world where people make conscious choices that honour both humans and habitat. It is her mission to gently guide people towards this beautiful way of life. With a background in education and health promotion, she devotes her time to increasing awareness on common and avoidable toxins, as well as educating individuals on simple ways they can adjust their lifestyles to better serve themselves, and the planet. Natural DIY is Krissy's speciality, and she has sold over 50,000 copies of her recipe books, including her latest book, The Lifestyle Edit, the award-winning, Naturally Inspired - Simple DIY Recipes for Body Care and Cleaning, and her kids book, Make & Play - Natural DIY Recipes for Kids.