Did you know that the vast majority of mainstream candles are mostly made from petroleum-based paraffin? Studies show that when burned, these candles release unwanted chemical pollutants into the air including benzene and toluene, which have been shown to cause damage to the brain, lungs and central nervous system.
The synthetic fragrances often used in these candles are chemical minefields (remember companies don't need to tell you what ingredients make up their fragrances, which may include phthalates – classified as 'suspected human carcinogens' and notorious gender-benders) and may contribute to asthma and allergies. And then there are the wicks. Lighting lead core wicks may result in indoor air concentrations of lead higher than the recommended threshold.
So here is a crazy-simple candle recipe for Beeswax Candles. If you want to burn candles for ambience, this recipe is for you!! While beeswax pellets omit a very gentle, gorgeous honey aroma, in order to get a more potent scent, I recommend running an essential oil diffuser at the same time.
Beeswax Candles
Makes: enough for 1 candle Prep time: < 10 min.
Ingredients 
20-50g beeswax pellets (depending on the size of your tea light)
1 cotton wick (organic if possible)
1 tea light holder


Method
1. Place cotton wick into tea light holder.
2. Sprinkle beeswax gently into tea light holder until only approximately 1 centimetre of the wick is visible.
To Use
Light the wick and enjoy!
Recipe Notes
The size of the wick will determine the burning time.
I do not recommend adding essential oils to the beeswax mainly because you won't notice the smell and will, therefore, waste your precious oils.
Don't leave candles burning unattended.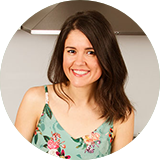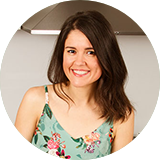 Krissy Ballinger
AUTHOR & ADVOCATE FOR NATURAL LIVING
Krissy wants to see a world where people make conscious choices that honour both humans and habitat. It is her mission to gently guide people towards this beautiful way of life. With a background in education and health promotion, she devotes her time to increasing awareness on common and avoidable toxins, as well as educating individuals on simple ways they can adjust their lifestyles to better serve themselves, and the planet. Natural DIY is Krissy's speciality, and she has sold over 50,000 copies of her recipe books, including her latest book, The Lifestyle Edit, the award-winning, Naturally Inspired - Simple DIY Recipes for Body Care and Cleaning, and her kids book, Make & Play - Natural DIY Recipes for Kids. She offers honest and gentle guidance, education and 100+ free natural DIY recipes on her website.