The best way to move forward on your eco-friendly, natural journey, and to ensure it is steady and sustainable, is to get educated, be inspired and empower yourself with the necessary knowledge and tools. Relying on others to give you the answers will eventually result in a venture that is short-lived, one that ends up in the "too-hard-basket".
There are so many reasons why I am reluctant to give definitive answers when asked if various body care and cleaning products are ok. I don't know what your definition of 'ok' is; research is always revealing new data, so what was once considered safe may now be raising a red flag; there are tens of thousands of chemicals making their way into bottles, tubes and boxes and quite simply, there are way too many names, facts and pieces of research to remember; and lastly, with companies forever changing their formulas, it's impossible to stay on top of it.
So here you will find my top list of tips and resources that will empower you to become a label detective.
Remember that it is physically impossible to remove all chemicals from your life – impossible. And, this journey is not black and white.
So, striving for the forgiving 80/20 (everything in moderation) approach will ease the pressure and stress, and allow you to make small changes when YOU are ready to make them.
Eventually, you will get to a place you're happy with, whether it be DIY or finding honest and transparent brands to shop with that have your best interests at heart. The fact you're reading this blog is testament to your commitment to your own health. Well done, you!
My Top Tips To Become A Label Detective
1. Become familiar with the worst offending chemicals
While the list is never complete and forever changing, it is a good starting point. I make these chemicals my focus because they appear in so many everyday products found on supermarket and chemist shelves. See this blog for my list.
2. Ingredients on panels are listed in order from greatest to least in volume
So, if you are currently in love with a product that you believe you can't live without, and the second last ingredient – out of, say, 15 – is a sketchy one, then keep it. 80/20 – put it in your 20% and forget about it, for now at least.
3. If water (aqua) is listed as the first or second ingredient on a panel, look for preservatives
Water spoils quite quickly, so that product needs some hardcore preservatives to keep the shelf life at 1-2+ years. While there are some natural preservatives out there, they're not as effective so companies usually resort to the synthetic stuff (which also helps to keep their costs low and their profits high).
4. Cleaning companies are not required by law to list ingredients on the packaging, online or anywhere
So my hot tip here is to shop with companies that are transparent, and don't rely on 'greenwashing' terms like 'eco', 'earth', 'green', etc. These companies will list ingredients on their bottles/boxes, or online, and also respond promptly to email and telephone enquiries. Those with nothing to hide will hide nothing! And, please consider signing my petition to change this ridiculous law! Click here.
5. Become familiar with a few helpful resources
The Chemical Maze App – by Aussie, Bill Statham – Bill has done all of the hard work for us and created an awesome app which allows you to search for chemicals and instantly see a (happy or sad face) rating, whether the chemical is synthetically-produced, petroleum-based, genetically modified, animal-tested and so on, plus info on the body systems affected. LOVE this app (although I would like to see it updated).
The Environmental Working Group – This non-for-profit organisation is committed to raising awareness on chemical ingredients as well as other make-the-world-a-better-place stuff. When I can't find info on Chemical Maze, I jump onto a search engine and enter "chemical name" + EWG. They have a rating system between 1 (good) and 10 (super bad), and it is a good guide. Be aware that ingredients without any data get a default rating of 1 – something to watch out for.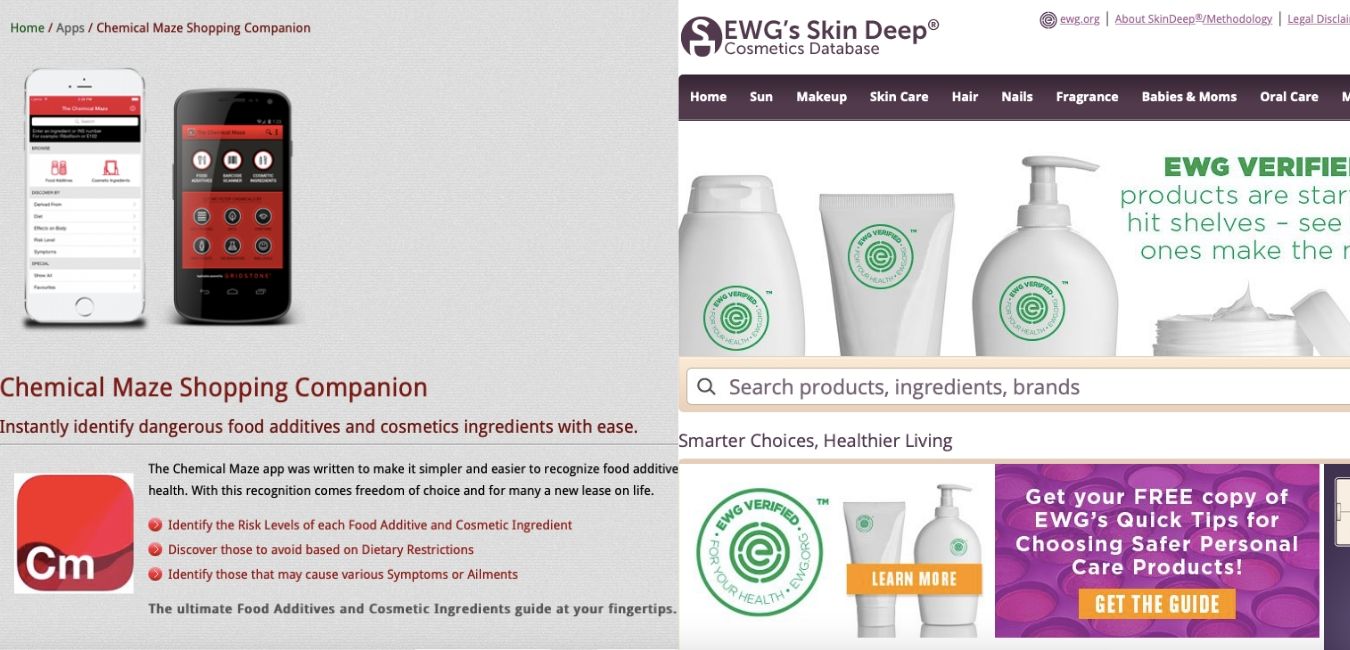 Remember that companies are forever working on their formulas and sometimes this works in favour of our health, and other times it doesn't. So, make a habit of periodically checking in with your favourite brand to make sure they're not changing things up while you're not paying attention!
My favourite way of staying on top of label-decoding is to forget it altogether and get busy with DIY! With only a handful of ingredients, you can make just about everything you need.
That feeling you get when you create something yourself is pure gold! With recipes for balms, lotions, deodorant and sunscreen, body scrubs, face masks, shaving cream and bath bombs, dishwasher tablets, window spray, washing powder and pest repellent, the DIY world will be your sparkly, healthy, abundant oyster!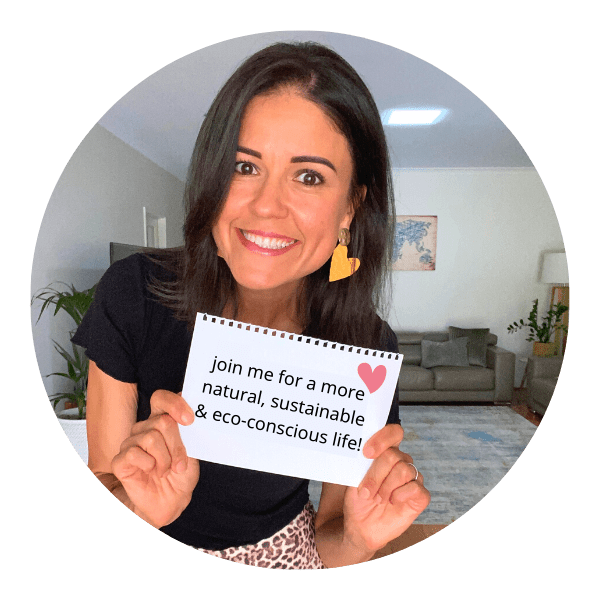 Krissy Ballinger
AUTHOR & ADVOCATE FOR NATURAL LIVING
Krissy wants to see a world where people make conscious choices that honour both humans and habitat. It is her mission to gently guide people towards this beautiful way of life. With a background in education and health promotion, she devotes her time to increasing awareness on common and avoidable toxins, as well as educating individuals on simple ways they can adjust their lifestyles to better serve themselves, and the planet. Natural DIY is Krissy's speciality, and she has sold over 80,000 copies of her recipe books, including her latest book, The Lifestyle Edit, the award-winning, Naturally Inspired - Simple DIY Recipes for Body Care and Cleaning, and her kids book, Make & Play - Natural DIY Recipes for Kids.