I am so passionate about raising the profile and awareness of natural living, namely through simple and achievable DIY. I am also realistic and I don't assume that everyone will have the time, nor the inclination, to make their own products.
What I do believe is a reasonable expectation, however, that every consumer bears the right to gain full ingredient transparency on the products they choose to purchase. For example, if you buy clothing, you should have the right to know where it was made and by whom, what fabric is used, what dyes and chemicals were used to treat the fabric, etc. When you purchase products that are considered medicinal, such as pain relief rubs and sunscreen, you should have the right to know every ingredient used, not just the active ones.
When you buy skin and body care products like deodorant, face cream and hand wash, the legislation states that the labels must include a complete list of ingredients, in the order of maximum quantity to least.
However, when you buy cleaning products, there is no legal requirement for companies to be transparent and disclose the complete list of ingredients that they've used.
Some companies share this information with you on the package, others list information freely online. But the vast majority won't tell you, even when you contact them and ask.
I believe this needs to change, and I'd love for you to sign my petition.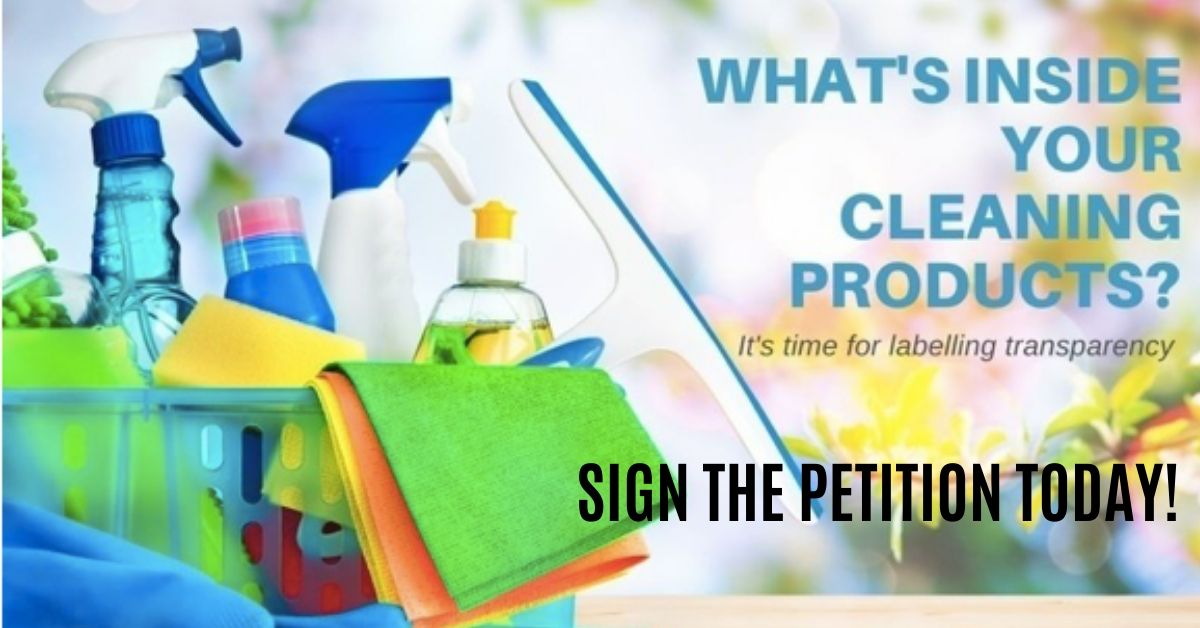 Recently there was a bit of conversation in my Facebook chat group surrounding the newly rebranded range of cleaning products available at Kmart. A few members were asking whether I thought they were any good, ingredients-wise. I didn't know, so I sent Kmart an email with the genuine hope that they would give me a complete list of ingredients.
Short version: they didn't give me a complete list.
Longer version: read on to see what they said…
I kindly asked Kmart, via a Facebook direct message, if they were able to share the ingredient information for their 'ANKO' cleaning range. They asked me to contact them via email, so I did.
They replied with the following:
Good morning Krissy,
Thank you for contacting us.
If you would like to send through a list of the products you are enquiring about I can find those details for you.
So I asked to see the ingredients listings for ALL of the range, to which they replied with:
Hi Krissy
Unfortunately, I have been advised that we are unable to provide this information for our cleaning products.
We apologise for any inconvenience.
I replied with:
Thanks for your reply.
Is it possible to get the SDS (safety data sheets) on the following products, please? I tried to find them online but you only have 8 to choose from, and none are for cleaning products.
– Aloe Vera & Clementine Dish Washing Liquid 500ml
– 1L Laundry Liquid
– 500ml Multi-Purpose Spray
– Spearmint & Lemon Rind Liquid Floor Cleaner 1L
Thank you so much!
I was then sent the Safety Data Sheets for these products, within 48 hours.
Here is a cut/paste of the key areas I typically scan over when looking at SDS's, but I encourage you to email Kmart if you'd like a copy of the full list.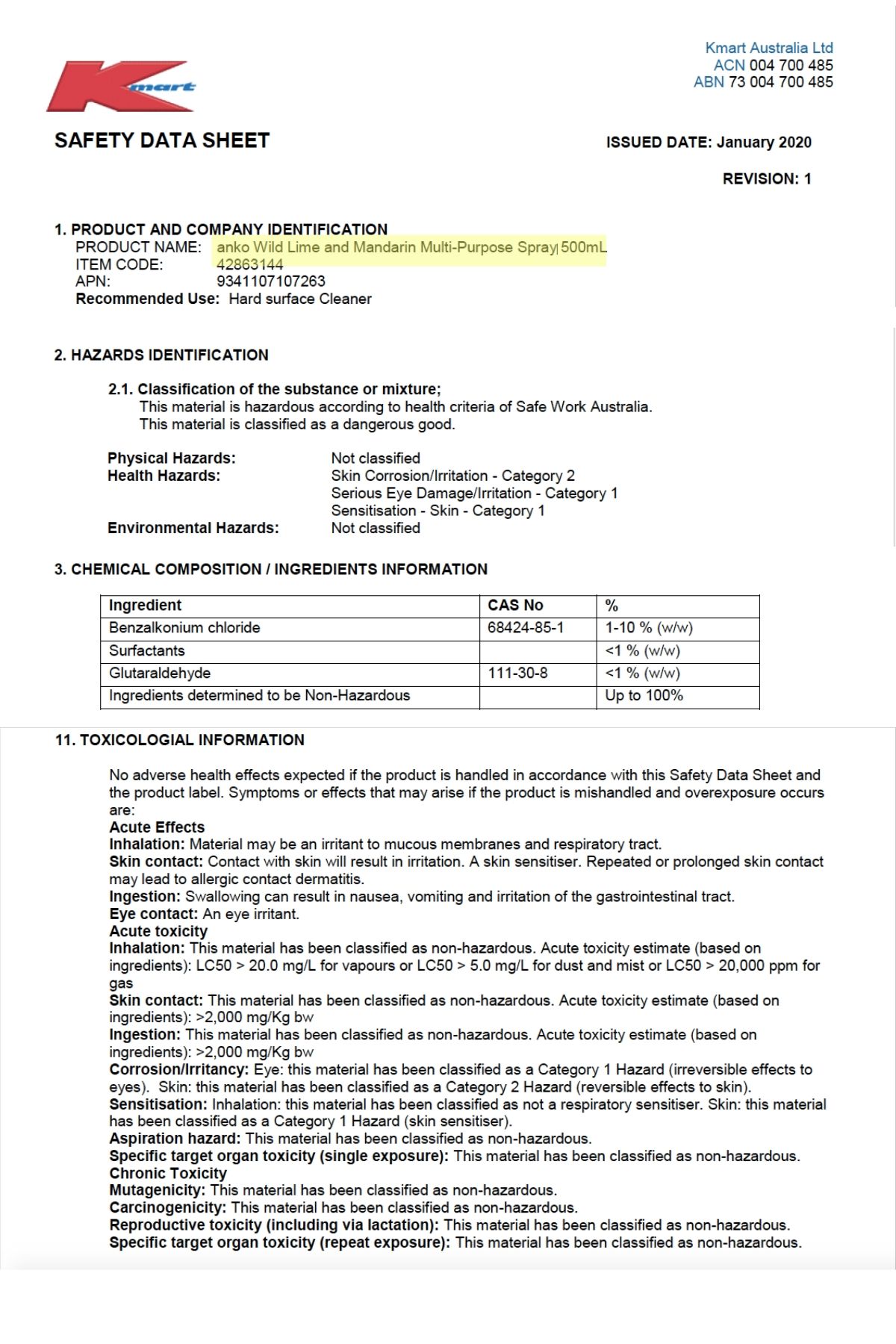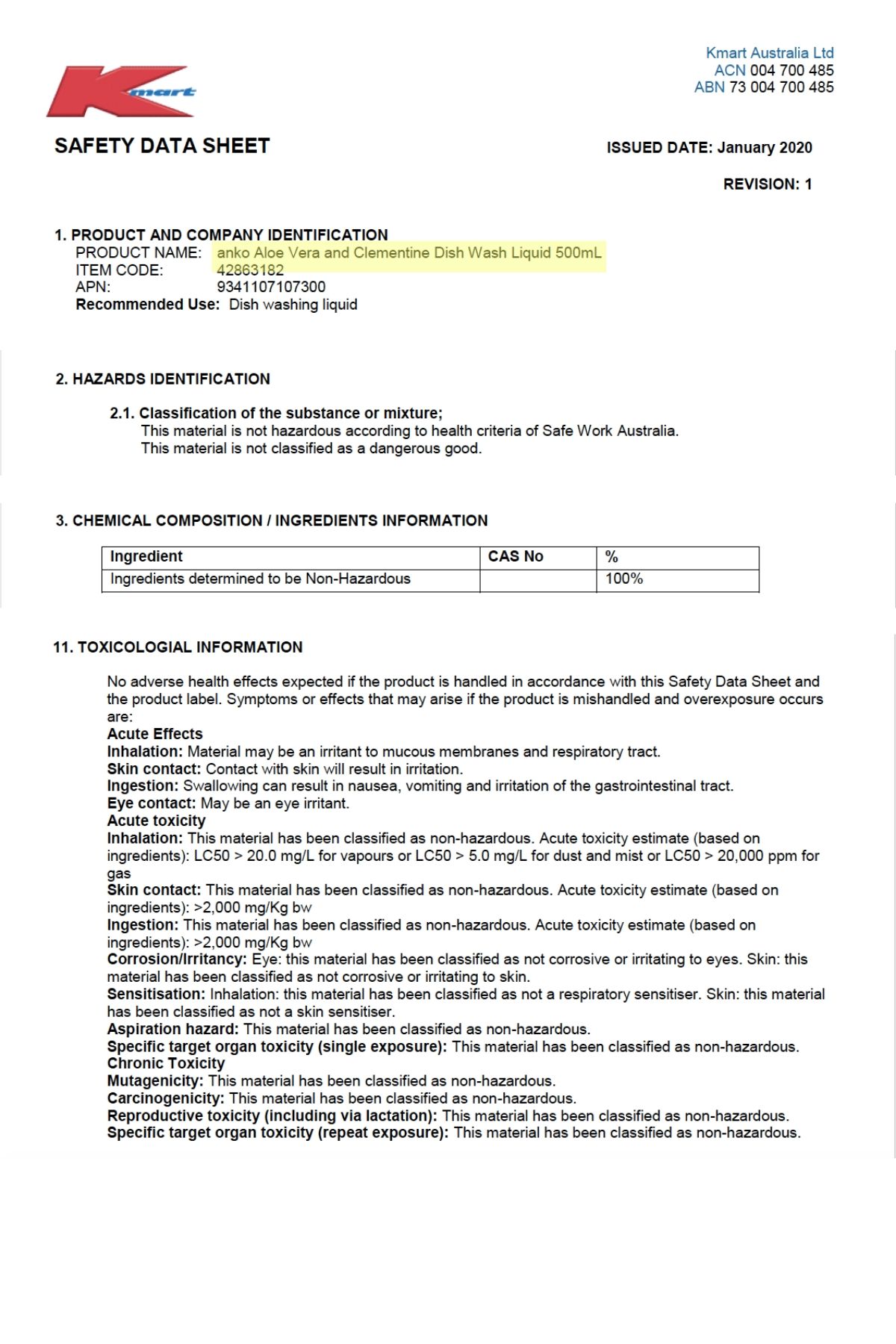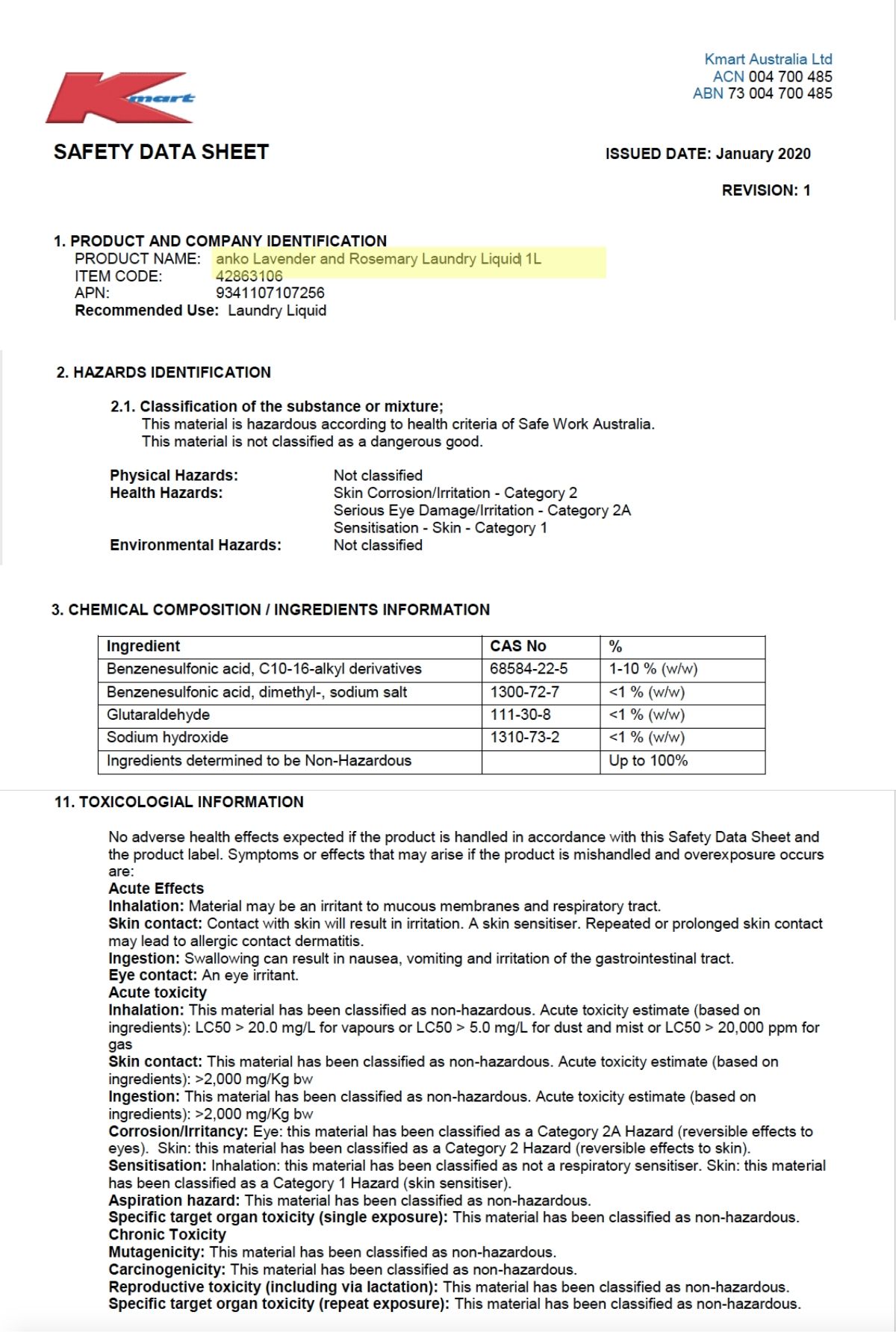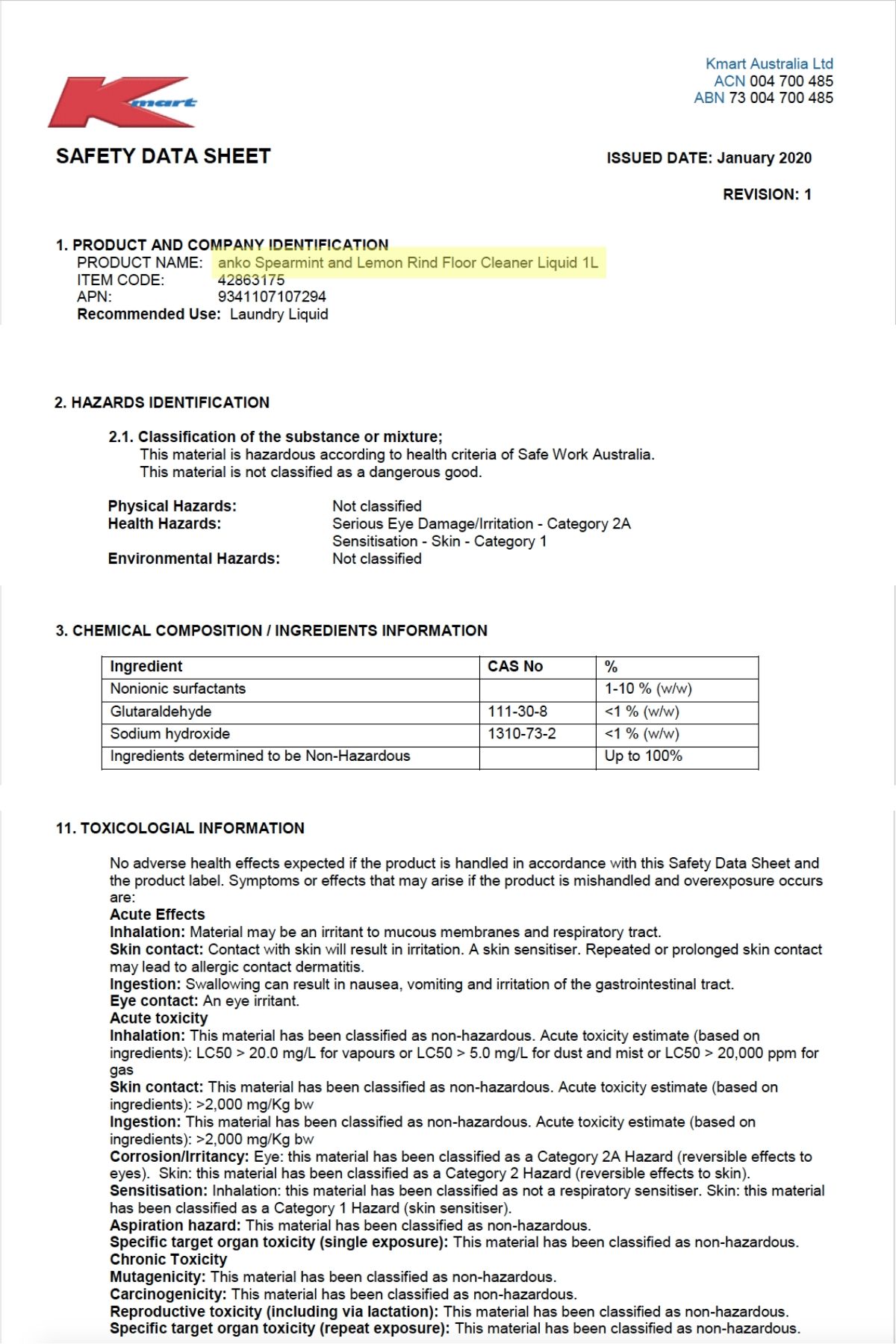 If I'm honest, these sheets do not provide enough information for us to make informed choices, but they're a good start. From the information I have been given, I personally cannot give a blanket 'yes' answer when it comes recommending this range – some ingredients are automatically a flag, and other ingredient info is too vague and incomplete. 
I remain adamant that the only true way to be sure that what you're using is safe for you and your family, is to make it yourself, and keep it super simple. And, when ingredients like water, citric acid, bicarb and vinegar can be used to clean most things, I know that's what I'd prefer to use.
If you want to learn how to read labels, have a read of this blog. Get educated!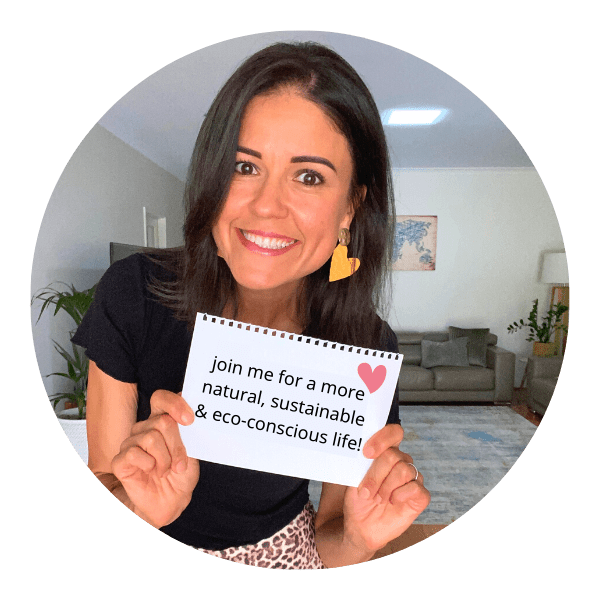 Krissy Ballinger
AUTHOR & ADVOCATE FOR NATURAL LIVING
Krissy wants to see a world where people make conscious choices that honour both humans and habitat. It is her mission to gently guide people towards this beautiful way of life. With a background in education and health promotion, she devotes her time to increasing awareness on common and avoidable toxins, as well as educating individuals on simple ways they can adjust their lifestyles to better serve themselves, and the planet. Natural DIY is Krissy's speciality, and she has sold over 80,000 copies of her recipe books, including her latest book, The Lifestyle Edit, the award-winning, Naturally Inspired - Simple DIY Recipes for Body Care and Cleaning, and her kids book, Make & Play - Natural DIY Recipes for Kids.