Our skin craves nourishing plant oils to replenish, renew and perform. Many mass-market cosmetics contain mineral oil, a petroleum-based liquid. This cheap oil offers no nourishment and has a drying effect on the skin. Synthetic chemicals are also present by the dozen in so many products available; not only do these have a negative effect on our health, but they should never be applied to compromised skin – that means after shaving or when skin has sustained damage such as sunburn, paper cuts, angry pimples etc.
There are literally dozens and dozens of choices when it comes to skin care oils, so choosing the right oils for your skin can be confusing for some.
Ageing, fine lines and wrinkles; acne-prone and oily; dry; damaged or scarred; everyone's skin, whether on the face or body, is unique. Depending on personal requirements and budget, different oils will appeal to different people. Whether you're looking to apply oils 'neat' directly to your skin or add them to your DIY skin care products, the following information will serve as a helpful guide.
〉Dry skin – Keeping skin hydrated from the inside and the outside is crucial for maintaining soft, hydrated and supple skin. Environmental stressors will impact on skin dryness, so those who spend a lot of time outdoors in the sun, or in buildings where air conditioning systems operate 24/7, need to pay special attention to their skin. Oils like olive and coconut for the body, and argan or jojoba for the face, are great for dry skin as they're thicker in consistency.
〉Oily skin – This skin type is actually awesome – you'll get wrinkles a lot later in life!! But, make-up that doesn't stay put, pimples that keep popping up, and that 'shine' is just not always welcome now is it? It is important not to over-scrub the face or use harsh cleansers with detergents that strip the skin of its natural oils. Did you know that the more you remove natural oils, the more the body works to replace them? So, you'd actually be making the problem worse. Oil dissolves oil so you might like to try the oil-cleansing method which is basically cleaning the face with, you got it, oil! I find a brief facial steam or warm/hot cloth pressed to skin (to open pores) is an essential first step, then massage an oil like argan, jojoba or sweet almond etc., over face and neck, wiping clean with a warm/hot cloth. No need to moisturise afterwards.
〉Wrinkles & fine lines – They are more prominent on dry, dehydrated skin. So keeping your skin hydrated, from the inside and out, will certainly help. Essential oils like helichrysum, lavender, frankincense and ylang ylang are renowned for their anti-ageing properties. Moisturise morning and night, with oils like evening primrose, apricot kernel, or rosehip oil, or include them as carrier oils in your DIY moisturisers.
〉Acne – Everyone hates it! It may be environmental, it may be hormonal… I am in my 30's and STILL have breakouts! Over recent years, I have definitely seen a pattern that aligns with my monthly cycle, so I know it is hormonal and there's not a huge amount I can do about that to eliminate it completely. However, there is plenty you can do to stay somewhat on top of it, whether you're struggling hormonally or not. Be sure to eat a diet full of fresh and whole foods, and drink at least 2 litres of filtered water every day. Don't 'clean' your face by over-scrubbing and try not to pick or pop pimples! Light oils like apricot kernel and sweet almond are great to moisturise with. To reduce the redness of angry spots and stop them in their tracks, dab on a bit of apple cider vinegar, or lavender essential oil and then tea tree essential oil over the top – this works wonders!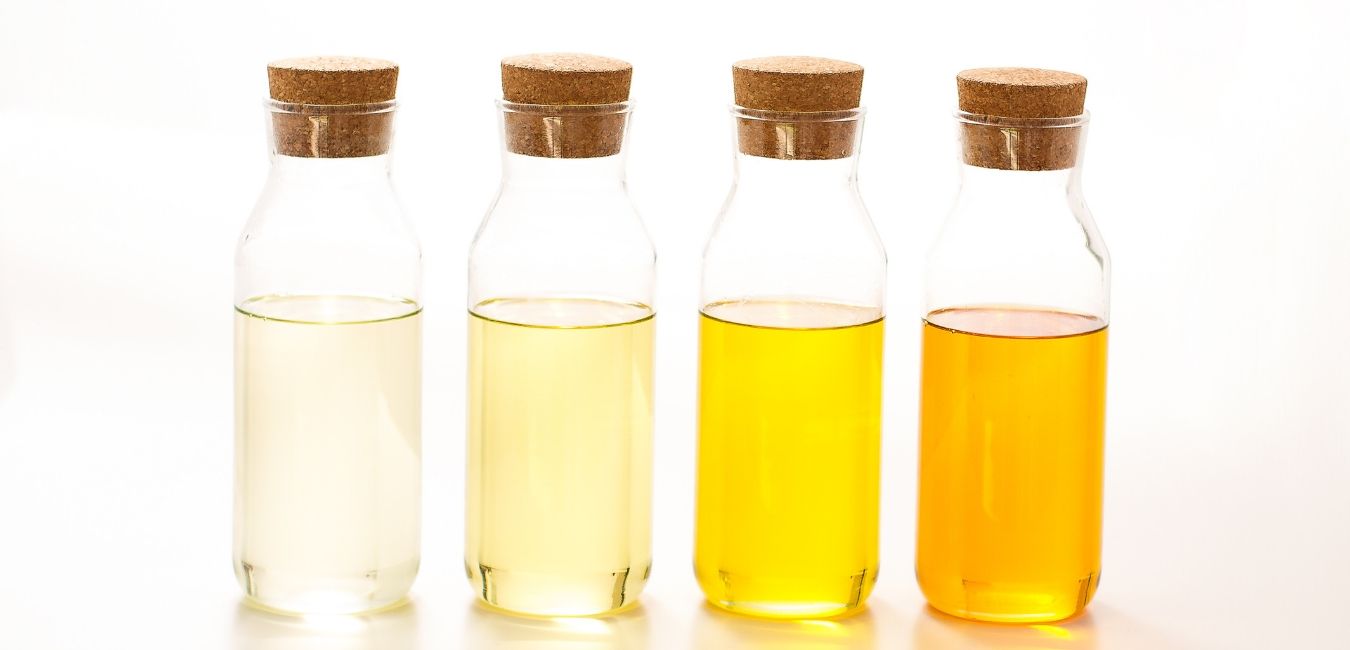 〉Apricot kernel oil – One of my absolute favourites! Rich in fatty acids, it is soothing to irritated skin, may improve skin tone, and reduce wrinkles and fine lines. It is a light and nourishing oil that is easily absorbed – and suitable for most skin types, particularly dry and mature skin.
〉Argan oil – This is a precious oil, rich in antioxidants, fatty acids and vitamin E. Its powerful hydrating, strengthening and softening properties makes it perfect for hair, skin and nails.
〉Avocado oil – Is an oil which penetrates deeply and is perfect for dry skin. It is rich in vitamins A, B, C, D, E and K and high in oleic acid which is moisturising to the skin. This oil is also known to boost collagen production. Despite its wonderful properties, it is thick and not something I recommended for face care.
〉Coconut oil – Hardens in temperatures below 24°C and is high in the wonderfully moisturising lauric acid. So versatile – can be used as an all-over moisturiser, a make-up remover, a hair treatment, etc. Coconut oil is a heavy oil and doesn't absorb as well as the lighter oils mentioned in this blog. Unless you use a naturally refined coconut oil (which I recommend in my skin care recipes), you may find it has quite a strong 'coconutty' odour, and for some, can leave behind a somewhat intense smell on the skin. Some people find coconut oil to be drying. To be honest, I don't, so rather than assume it is drying, try it on your own skin and decide for yourself.
〉Evening primrose oil – Rich in essential fatty acids and antioxidants, this oil is known for its skin-rejuvenating and restorative properties. It is easily absorbed and brightens tired and dull skin. Add it to most face care products for an extra boost.
〉Fractionated coconut oil – This is a stable and light carrier oil that is non-greasy and is absorbed well by the skin, and rich in natural antioxidants and vitamins.  A component of regular coconut oil; the long-chain fatty acids (lauric acid) have been extracted meaning that it remains liquid at all temperatures. It still contains beneficial medium chain fatty acids like capric and caprylic, which are super moisturising too. This oil is odourless and suitable for most (unless you have a coconut allergy of course). Once again, some people find coconut oil drying, but I don't. So, try it on your own skin and decide for yourself.
〉Jojoba oil – Rich in vitamin A, essential fatty acids and antioxidants, Jojoba oil is actually a wax and a well-known anti-aging oil. It is so similar to the skin's sebum, meaning that it penetrates deeper, allowing for better moisturisation. It creates a barrier on the skin, protecting it from environmental stressors.
〉Olive oil – An oil most people have on hand in the pantry. It is rich in antioxidants and vitamin E and helps to keep skin soft and moisturised. Did you know Cleopatra reportedly used this oil in her skin care routine? I do find it to be an oil that doesn't absorb very quickly so keep this in mind when applying it.
〉Rosehip oil – Supports collagen production and is perfect for dry and ageing skin. Rich in vitamin C, fatty acids and antioxidants, it helps to naturally repair skin (so good for scars and burns), reduces the depth of wrinkles, improves skin tone and elasticity. Rosehip oil goes rancid quite quickly so keep it refrigerated.
〉Sweet almond oil – Another favourite of mine! Practically odourless and easily absorbed, this oil is rich in concentration of essential fatty acids (oleic and linoleic), and vitamins. It is softening and conditioning for skin, and deeply nourishing with anti-inflammatory properties. Be aware if you have a nut allergy.
〉Vitamin E oil – This oil is a fat-soluble, potent antioxidant, slowing free-radical damage (which leads to premature ageing). It strengthens skin and reduces the appearance of scars, and an oil I recommend adding to all of your oil-based DIY projects. Vitamin E helps to prevent oils from going rancid.
When purchasing carrier oils, look for organic if possible. Sometimes the price of organic oils may turn you off, but keep in mind the pesticides, growing conditions, chemical intervention etc., that may be involved in growing, harvesting and processing non-organic oils. Of course, we need to keep the 80/20 rule in mind, and if you're making the switch from commercial mainstream moisturisers, then you're already heading in the right direction!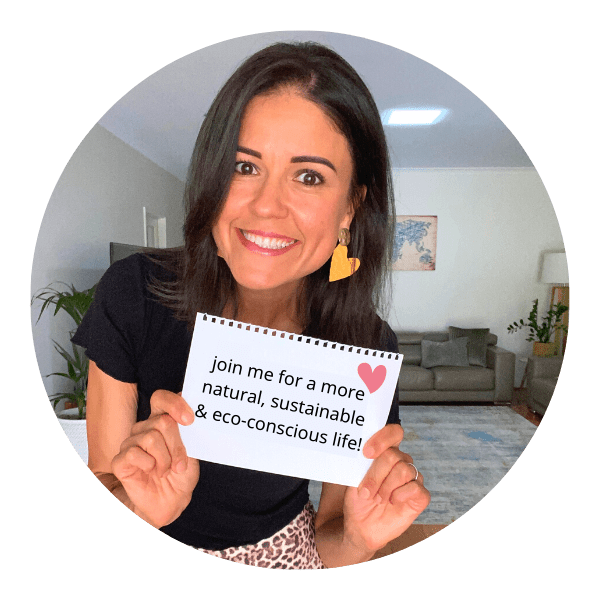 Krissy Ballinger
AUTHOR & ADVOCATE FOR NATURAL LIVING
Krissy wants to see a world where people make conscious choices that honour both humans and habitat. It is her mission to gently guide people towards this beautiful way of life. With a background in education and health promotion, she devotes her time to increasing awareness on common and avoidable toxins, as well as educating individuals on simple ways they can adjust their lifestyles to better serve themselves, and the planet. Natural DIY is Krissy's speciality, and she has sold over 80,000 copies of her recipe books, including her latest book, The Lifestyle Edit, the award-winning, Naturally Inspired - Simple DIY Recipes for Body Care and Cleaning, and her kids book, Make & Play - Natural DIY Recipes for Kids.