The challenge is to reduce my wardrobe to 100 items of clothing. That's it. Everything else goes into a box, or the attic, and stays there.
I had already pledged to not buy anything new (clothing, accessories, shoes or homewares) in 2019; I love a challenge. I also felt the strong urge to sort my wardrobe, make space and simplify things. My house is already very decluttered, my wardrobe however, needed some serous attention. I kept looking at these 3 gorgeous dresses (thank you, Cue and Veronika Maine) that I bought for my segments on Studio 10 in 2017 and 2018, and they've only been worn a combined total of 5 times. FIVE! How is that possible when I paid $350 a piece and they're so stunning, in both quality and style?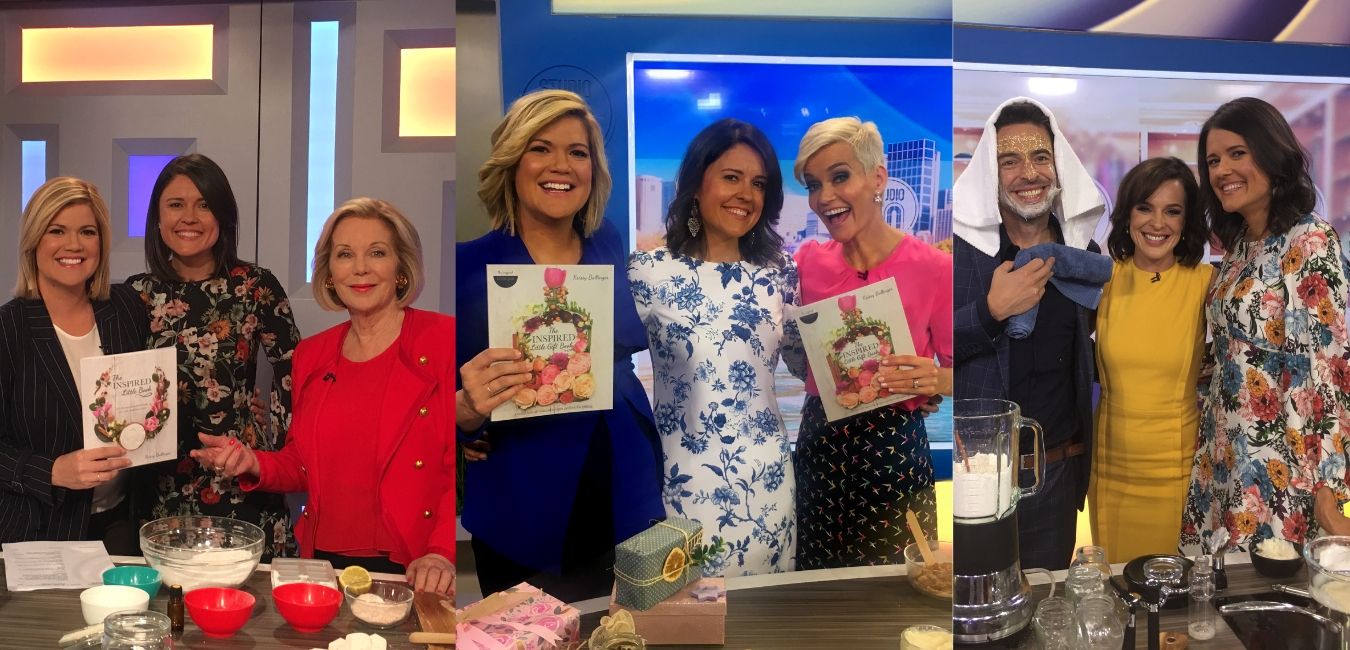 So, 2019 will see me take the next step in my journey towards becoming the most conscious consumer I can be. Note the word journey. I have taken lots of small steps which, over time, have amounted to be one fairly decent-sized leap.
Looking back to 2012, if someone had told me that by 2019 I would be where I am in my journey, I would have felt very overwhelmed; how on earth does one get to that place? Well, I can now tell you: one step, one change, one conscious decision after the other. 
So, if you're just starting out, take it easy, only do what you can do when you can do it. No point going all out for 2 weeks and then canning the idea altogether! It's not a race, not a competition; don't compare yourself to anyone else.
Go through your wardrobe and pull out the absolutey-never-wear-them items. That's the easy bit. Pop them in a box – don't even look back in there (or you'll find yourself justifying why they should come out). I don't advise throwing/donating anything just yet; plenty of time for a cull later.
Now make a pile of I-love-to-wear-you-all-the-time items. Make sure you have a range of clothing; think of all seasons. Count what you have and either add items to make up 100 (optional) or filter out the items that aren't all that necessary. For example, after my first crack at it, I still had 140 items. I thought I needed them ALL, and then I noticed 2 black t-shirts and 4 floral singlets. It's easier to take one or two items away from each category of clothing, so break it up.
Keep going until you have reached 100. Depending on how full your wardrobe is, it can be quite tricky so be prepared!
Tell people! If everyone knows what you're up to, not only will you feel less 'judged' for wearing the same stuff all the time (I'm being general here), but you will no doubt feel on top of the world owning your mission; and hopefully you'll inspire people while you're at it!
I made my own rules (I'm a rules kind of girl) and will list them here, but feel free to make your own. This has to work for you!
1. All clothing counts; tops, pants, dresses, jackets, pjs, active wear. It's up to you if you include your work uniform (if you have one) in your 100 or not.
2. Shoes, accessories (jewellery, hats) and underwear is not included in my 100.
3. All other items must be out of sight and unreachable (must require effort to access).
4. I will allow myself one item-swap per month. For example, I can swap out a summer dress for a winter coat in May if I wish. I cannot exceed one swap per calendar month, but that's me. You might like to allow 3 swaps per month (but make a rule you can keep. The whole point is to realise you don't need so much stuff!).
5. If I gain/lose weight (don't plan on either!), or tear a hole in something that can't be mended, I will allow myself to break rule no.4.
6. I won't buy anything new. When I need to go 'shopping', it will be once a month for one item only, from my attic.
7. You might like to give yourself a 2-week buffer. You'll undoubtedly add items to your initial 100 that you realise you don't feel as awesome wearing as you thought you would.
〉Don't stress about it. It's meant to be an empowering and positive experience.
〉Choose the staple items that make you feel good. I have 4 pairs of my favourite jeans (because I live in jeans in the cooler months), and I have 7 dresses (because that's what you'll find me in all Summer)!
〉If you're going on an overseas/interstate trip with a climate that requires you to visit your reserves, just do it.
〉It is SO much easier to get dressed in the morning. Less pressure deciding what to wear, less care if other people notice you wearing the same outfit (I'm owning it hard, haha, every friend will know about my cause), and even less washing (I don't change as often throughout the day – weird, I know).
〉You will feel empowered. I can almost guarantee that.
〉By simplifying your wardrobe, you'll find it easier to simplify in other areas of your life too. If you haven't tried to DIY your own cleaning and body care, you need to check out my recipes – they're the definition of simplifying!
I'd love to hear from you if you decide to take on this challenge. Share in my Facebook chat group, or use the hashtag #100inmywardrobe on Instagram. I'll no doubt need some support too, throughout the year, so we can cheer each other on!
Ps. I had a grand total of 275 items of clothing. 275! Who even needs that much stuff. Especially when we mostly wear the same 100 items. Oh, and as for those gorgeous dresses, they made the cut and I've decided to wear them to every event on my book tour in 2019 and own it. No need for new outfits for me!
What a powerfully thought-provoking, empowering and challenging challenge my #100inmywardrobe year has been!
I have learned so much about myself, and the difference between my needs versus my wants; I have become more aware of the fast fashion issue, fabric quality and price justification; I became hyper-aware of others' spending habits and their comfort in throwing away the 'old' (not always old), and bringing in the new. No judgment was passed though, because I am so aware that we're all at a different place on this path, some not even aware the path is one to be walked. I also know that I used to be that person – one only knows what they know.
Ok, time for full disclosure… I got through 318 of the 365 day self-imposed challenge. And you wanna know what? I am SO proud of myself. Let me explain…
For 10 whole months, I was feeling incredible about my limited wardrobe and my 'inability' to shop for new items. I had way more time because I didn't feel that retail pull (it's a thing, I used to experience it!). the kids loved how quickly we dashed in and out of shopping centres, getting only what we came for. I felt so strong, willing and able.
In early November, I got a bit bored with my wardrobe. I was travelling a lot with the Naturally Inspired book tour, visiting different cities and seeing some of the most beautiful items lining racks everywhere. I thought about my decision to break my pact for a long time before I actually did it. That day came in mid-November, the 15th to be exact. I deliberated and found that I couldn't bring myself to make a purchase for 3 days. When I did, it was a conscious decision, a high-quality piece that will be treasured in my wardrobe for many, many years to come.
Do I feel like I failed? 5% of me did.
Then I reminded myself that I am constantly telling everyone else to be forgiving, to take an 80/20 approach to natural living, to remove the guilt that surrounds perceived failure, and own our decisions (so long as they're conscious decisions – if you make a choice, you make a choice, own it). So, rather than dwell on the 47 days I fell short of my goal, I'll be proud of the 318 days that I smashed it outta the park!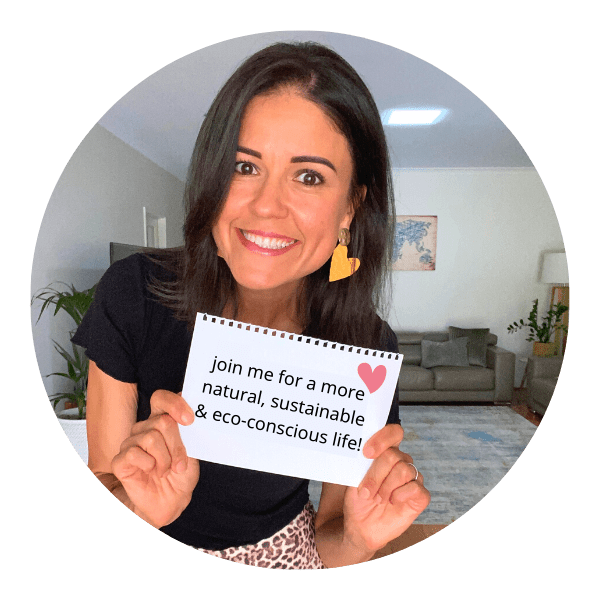 Krissy Ballinger
AUTHOR & ADVOCATE FOR NATURAL LIVING
Krissy wants to see a world where people make conscious choices that honour both humans and habitat. It is her mission to gently guide people towards this beautiful way of life. With a background in education and health promotion, she devotes her time to increasing awareness on common and avoidable toxins, as well as educating individuals on simple ways they can adjust their lifestyles to better serve themselves, and the planet. Natural DIY is Krissy's speciality, and she has sold over 50,000 copies of her recipe books, including her latest book, The Lifestyle Edit, the award-winning, Naturally Inspired - Simple DIY Recipes for Body Care and Cleaning, and her kids book, Make & Play - Natural DIY Recipes for Kids.