Bicarb (sodium bicarbonate) and washing soda (sodium carbonate) are staples on my DIY trolley. I use them (mainly) for cleaning purposes, as they're completely natural and particularly useful in stain removal!
Bicarb, commonly known as baking soda, is a versatile ingredient used in both body care and cleaning recipes. It is antifungal, antiseptic and gently exfoliating, and excellent at eliminating odour.
Washing soda softens water and is effective at removing stains. It acts as a fungicide, helping to eliminate mould and mildew.
If you can't get your hands on any washing soda, or you're looking to reduce the number of ingredients you need to track down for DIY, you can actually make it yourself!
I won't get all science-y about it, but basically, you only need bicarb, a tray and an oven – and you'll bake out the moisture. How awesome to be able to buy one ingredient and, after a simple process, end up with another. So cool!
〉Simply spread 3-4 cups of bicarb on an oven tray and bake it for about 60 minutes at 200 degrees Celsius (no fan).
〉At the 30 minute mark, use a spatula to stir and squash the mixture to make sure there aren't any clumps of bicarb hiding and avoiding a roasting!
〉You'll know when it is done when you feel the texture change to a gritty, slippery feel, which doesn't clump together – sort of like dry, fine sand.
〉It might be handy to keep a little bicarb aside so you can test the difference.
〉Extend the time if you need to.
And that, my friends, is it!
Warning! Be careful not to inhale the dust, and wear gloves, especially if you have sensitive skin.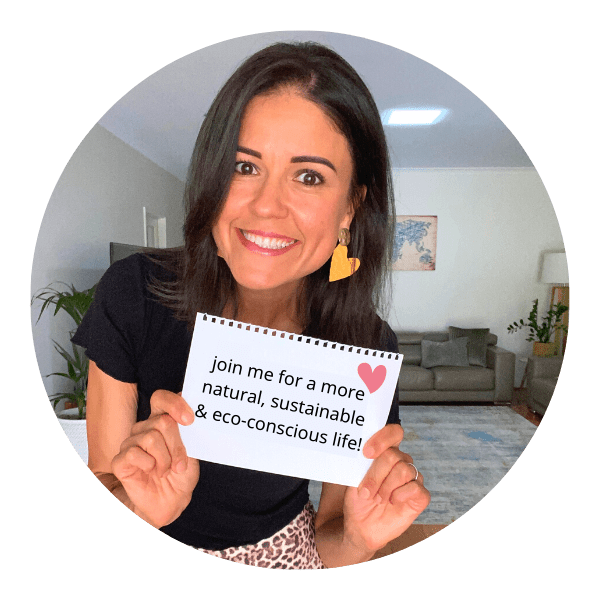 Krissy Ballinger
AUTHOR & ADVOCATE FOR NATURAL LIVING
Krissy wants to see a world where people make conscious choices that honour both humans and habitat. It is her mission to gently guide people towards this beautiful way of life. With a background in education and health promotion, she devotes her time to increasing awareness on common and avoidable toxins, as well as educating individuals on simple ways they can adjust their lifestyles to better serve themselves, and the planet. Natural DIY is Krissy's speciality, and she has sold over 50,000 copies of her recipe books, including her latest book, The Lifestyle Edit, the award-winning, Naturally Inspired - Simple DIY Recipes for Body Care and Cleaning, and her kids book, Make & Play - Natural DIY Recipes for Kids.