"Krissy, do you have a shampoo recipe?"
This is a question I get asked a lot.
Here's the weird thing with hair – people tend to be SO much more fussy about their hair than their skin. We all have different hair types; curly, straight, frizzy, flat, dyed, grey, thick, thin… Finding a recipe that suits everyone is not an easy thing to achieve, and each person would need to try quite a few recipes until they found one that suited them. From my experience, this is not something most people are willing to do when it comes to hair. They want the right recipe NOW! Sound like you? 😉
Short Answer
I do have a Basic Shampoo recipe in my recipe book, Naturally Inspired.
Long Answer
I will openly admit that the recipe I have included in my book is better suited to babies and children and those with short, 'easy' hair.  You might love it, depending on your hair type and how fussy you are, or you might not 😉
I have pretty much tried every single combination of ingredients; my usual offenders (castile soap, aloe vera gel, rose water, coconut oil etc) and fresh food ingredients like coconut milk, avocado and egg. I just haven't found a combination I am personally happy with for my hair. But I am me, and you are you.
Water quality plays a role in results too (even with commercial lower toxin brands). The results I get from filtered versus unfiltered varies greatly.
I have tried the 'no-poo' method, which basically involves not washing your hair with shampoo, and allowing your body's natural oils to do their thing. I tried that for about 8 weeks in the summer of 2015, and it just didn't work for me. Perhaps I could have tried for longer? I just didn't have it in me – I enjoy fresh hair too much!
The internet says that a bicarb scrub and apple cider vinegar (ACV) rinse is magic. What I believe happens with this is that the bicarb (which is alkaline) causes your hair follicles to open, while ACV (acidic) causes the follicles to shut again. While I would say that occasionally this is fine and perhaps a good way to get built-up gunk out of your hair, relying on it as your constant go-to could cause brittle hair in the long run.
As for castile soap-based DIY-shampoos... It's not so great for dyed hair (highlights, ok though). Castile soap is alkaline and this opens up the hair follicles, meaning that the colour will fade faster. In saying that, if you follow immediately with an ACV/water (1:1) rinse, you might just be ok.
What about DIY Conditioner?
Well, DIY conditioning is much easier, and universally accepted. A simple coconut oil (the type that solidifies) application is great for the hair. Just don't go overboard or you'll be a greasy mess. A little (like, tiny) blob on your palms, run through the ends and brushed through is all that's required. You could also use argan oil – our hair loves that gorgeous oil.
You can also treat your hair with some yoghurt and honey, egg, milk and olive oil, etc…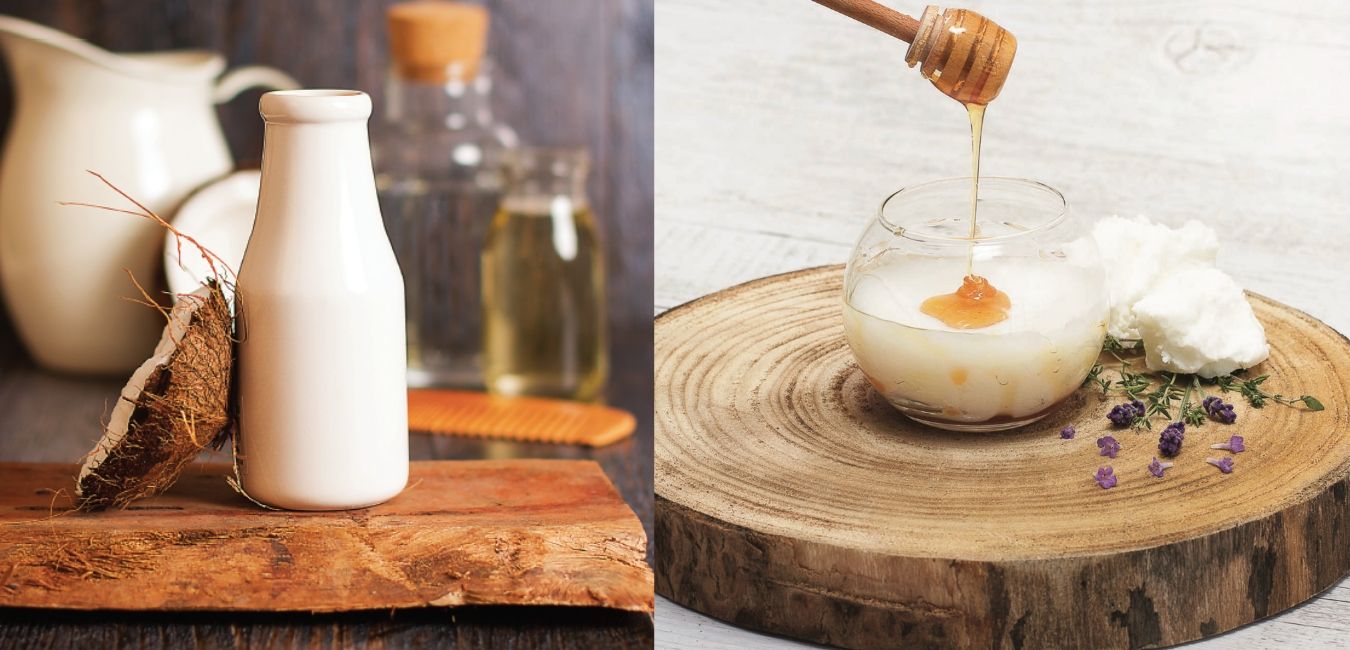 Which Brands Do I Recommend?
Here are a few hair care product brands I believe to be the best of the bunch…
Note that I have thickish, wavyish, un-dyed darkish hair, with body, and these brands may not suit you personally. At last check, they met my requirements for low-toxin (not always NO-toxin), but brands are always changing formulas so be vigilant. Also note that there isn't enough research on all ingredients on the market, so my decisions are based on information I have been able to find out now.
My absolute favourite – Ethique shampoo bars! What's not to love about this brand? No plastic, easy to travel with, effective and no super-nasty nasties, that I am aware of. Note: I do believe they use sodium coco-sulfate, and while it doesn't rate poorly on the toxin ladder just yet, I do think it is lacking research and may be slipping through loopholes for now.)
Ethique also do a conditioning bar, although I don't love it – but you might. You can find them at Nourished Life or directly via Ethique.
Other brands I have tried and like – MineralFusion, Mukti, 100% Pure, Lavera, Pineapple Heads (for kids). Search for stockists, or check out your local health food/organic store. Companies like Nourished Life, Biome and Flora and Fauna may stock them online too.
Supermarket options – There aren't many brands that tick the boxes for me but if I had to pick, I'd say Ecostore.
Now, if your '20% too-hard basket' currently houses hair care, leave it there!
Get to it when you're ready and don't feel guilty about it. You can reduce your toxin exposure in other ways, through the replacement of other products. Or you can try washing hair less frequently (using a no toxin natural dry shampoo in-between washes).
Always, always do what feels right for you. If a simple castile soap wash works for you – do it! If in your 20% basket, is a mainstream (possibly toxin-filled) bottle that you simply love – do it! This is YOUR journey, and while guidance is nice, the decision is always yours.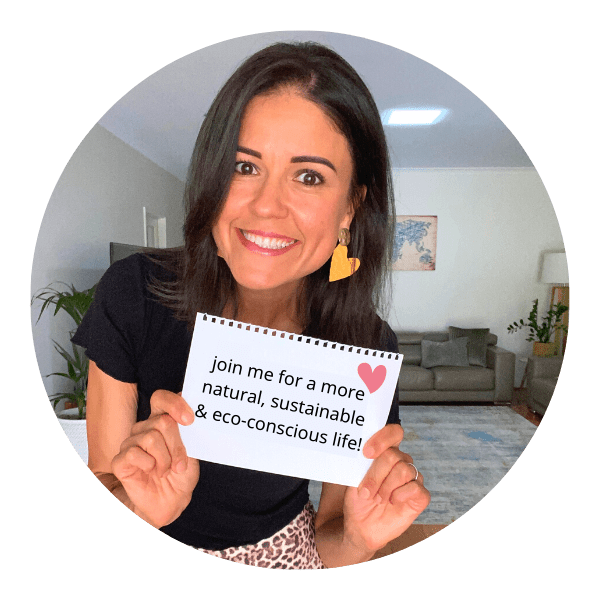 Krissy Ballinger
AUTHOR & ADVOCATE FOR NATURAL LIVING
Krissy wants to see a world where people make conscious choices that honour both humans and habitat. It is her mission to gently guide people towards this beautiful way of life. With a background in education and health promotion, she devotes her time to increasing awareness on common and avoidable toxins, as well as educating individuals on simple ways they can adjust their lifestyles to better serve themselves, and the planet. Natural DIY is Krissy's speciality, and she has sold over 80,000 copies of her recipe books, including her latest book, The Lifestyle Edit, the award-winning, Naturally Inspired - Simple DIY Recipes for Body Care and Cleaning, and her kids book, Make & Play - Natural DIY Recipes for Kids.