Let's keep this short and sweet. Most people have the best intentions when it comes to recycling but the 'rules' can be confusing, especially when many councils differ in their standards. Recycling rules for foil seem to be quite general across the board and I'll give you my suggestions in this blog post, but of course, if you're in doubt please seek further clarification.
1. Collect little pieces of foil (think chocolate wrappers, yoghurt seals etc.) – we have a container in our pantry for this purpose.
2. Grab a larger piece of foil, pop all the small pieces on top (keep any large pieces of foil, flat and 'un-scrunched', they'll come in handy for this purpose).
3. Scrunch it up into a ball roughly the size of a tennis ball, and throw it into your recycling bin.
See quite simple!
You'll find useful tips like this one in my new book, The Lifestyle Edit – On Sale Now!
Naturally, it would be better if you could reduce/eliminate your foil use altogether, but I am a realist and acknowledge that this isn't on everyone's radar. So for now, at the very least, please recycle your foil properly. Thank you!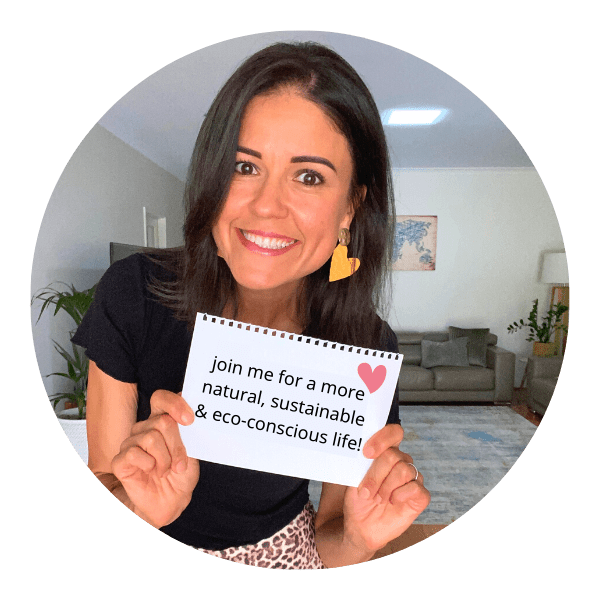 Krissy Ballinger
AUTHOR & ADVOCATE FOR NATURAL LIVING
Krissy wants to see a world where people make conscious choices that honour both humans and habitat. It is her mission to gently guide people towards this beautiful way of life. With a background in education and health promotion, she devotes her time to increasing awareness on common and avoidable toxins, as well as educating individuals on simple ways they can adjust their lifestyles to better serve themselves, and the planet. Natural DIY is Krissy's speciality, and she has sold over 80,000 copies of her recipe books, including her latest book, The Lifestyle Edit, the award-winning, Naturally Inspired - Simple DIY Recipes for Body Care and Cleaning, and her kids book, Make & Play - Natural DIY Recipes for Kids.