It seems that you guys love to see photos of my icky toilet and shower because whenever I share before and after images on Facebook or Instagram, interaction is off the charts!
Here are photos of my shower screens before and after I used the following (very simple) method to clean them. (Note that I hadn't actually cleaned my glass for a good 8-12 weeks – nope, not joking! ?)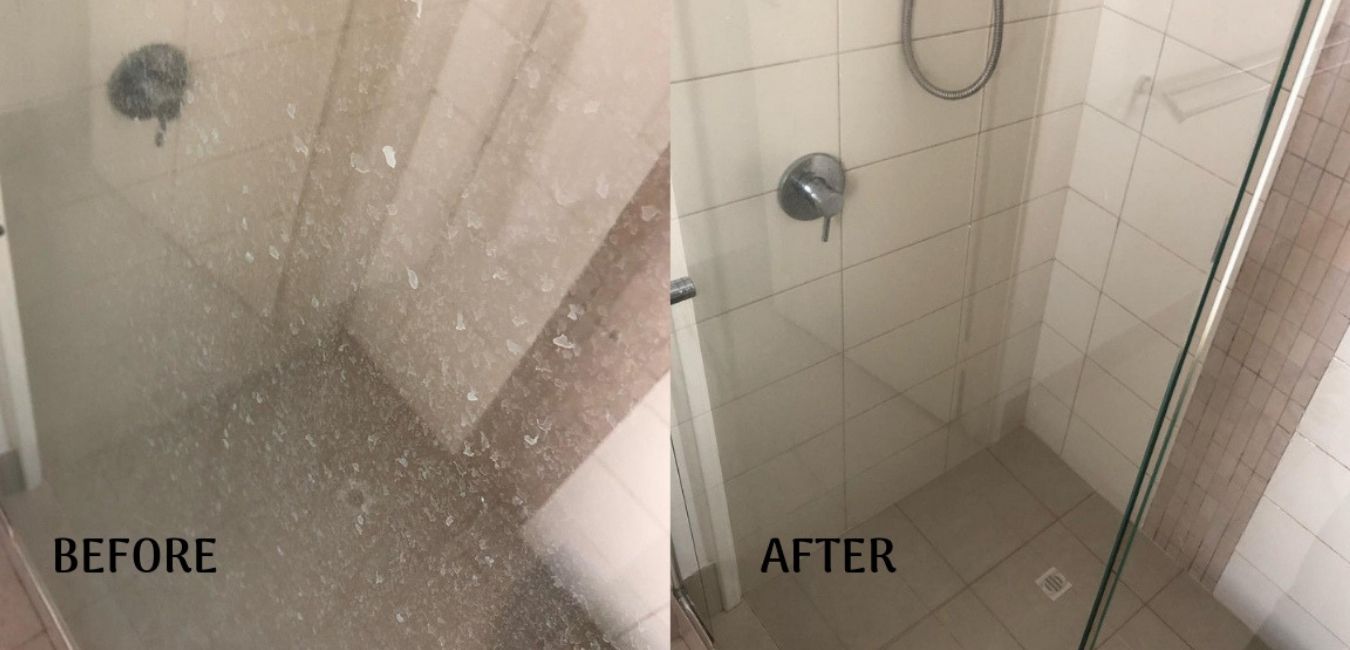 Not bad, right? All it took was a few ingredients, 20-30 minutes of my time and the willingness to participate in a very light workout. I am the first one to encourage muscle-power over harsh chemicals, and some of my recipes require this, but not this one, no sir. I hardly broke a sweat, scout's honour.
And how is this, from Kelly in the Facebook Chat Group? More proof that we don't need to use heavy duty, store-bought cleaning products to achieve results like this!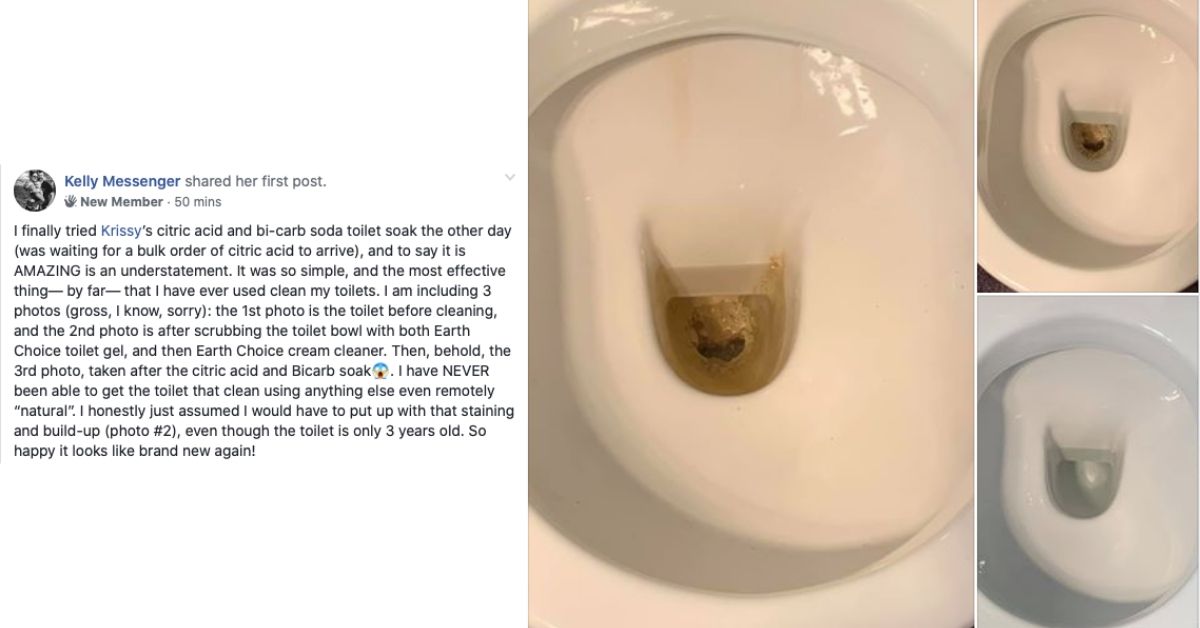 Cleaning Your Shower & Toilet Without The Nasties
Makes: 270 g | 9.5 oz Prep time: < 5 min.
Ingredients
3/4 cup | 200 g | 7.1 oz citric acid
1/4 cup | 70 g | 2.5 oz sodium bicarbonate
30 drops of essential oils


My choice of essential oils…
My favourite essential oil in this recipe is clove but don't be limited by my suggestions. Use oils that fit your budget, or those that you already have in your collection. Read here for more information.
Method
1. Add citric acid, sodium bicarbonate and essential oils to a bowl and mix until combined.
2. Transfer into container of choice.
To Use
In shower
Add mixture to a large bowl and slowly add enough water to make a paste. Use a microfibre cleaning cloth to smear over shower screens and tiles until covered. Leave for 20-30 minutes. Scrub well (with the same cleaning cloth or a scrubbing brush), then rinse well and dry.
In toilet bowl
Sprinkle mixture into toilet bowl and use toilet brush to scrub around sides and under rim. Leave for 20-30 minutes. Scrub again before flushing once or twice. Repeat process if necessary.
Recipe Notes
To avoid a sticky residue, make sure you rinse off all of the mixture completely.
If you have black tiles, test first in an inconspicuous area.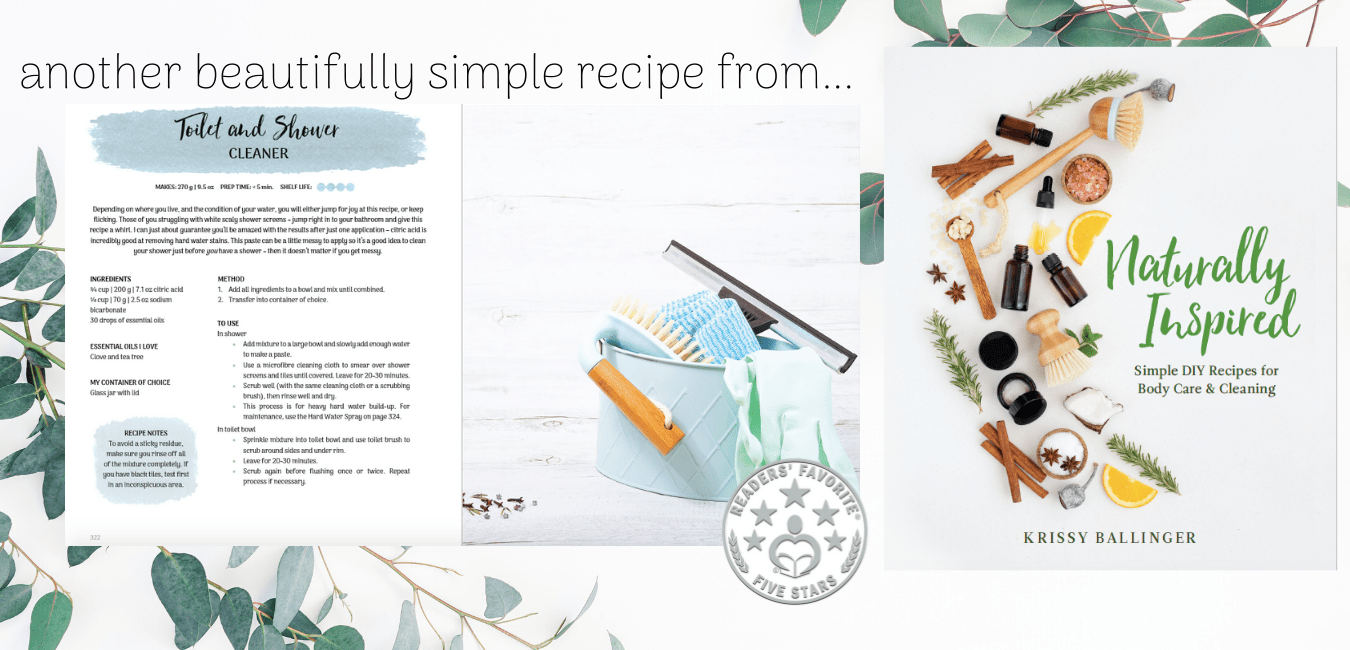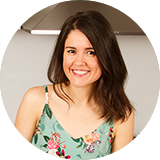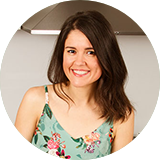 Krissy Ballinger
AUTHOR & ADVOCATE FOR NATURAL LIVING
Krissy wants to see a world where people make conscious choices that honour both humans and habitat. It is her mission to gently guide people towards this beautiful way of life. With a background in education and health promotion, she devotes her time to increasing awareness on common and avoidable toxins, as well as educating individuals on simple ways they can adjust their lifestyles to better serve themselves, and the planet. Natural DIY is Krissy's speciality, and she has sold over 50,000 copies of her recipe books, including her latest book, The Lifestyle Edit, the award-winning, Naturally Inspired - Simple DIY Recipes for Body Care and Cleaning, and her kids book, Make & Play - Natural DIY Recipes for Kids. She offers honest and gentle guidance, education and 100+ free natural DIY recipes on her website.