There are plenty of reasons why you need to try this mix of bath salts. Not only is it easy to make and use, but it serves our body well, offering numerous health benefits.
Epsom (magnesium sulphate) salts are readily absorbed and help to remove toxins from the body, alleviate tension, headaches, pain and joint inflammation, and improve circulation and energy levels. Epsom salt helps to increase the level of serotonin (your body's natural feel-good hormone) in your body by increasing magnesium levels.
Magnesium chloride has numerous health benefits (as discussed in a previous post), is easily absorbed and may assist in reducing depression and anxiety, high-stress levels, insomnia, restless legs, nausea, headaches and migraines, muscle aches and pains, and hair loss. Magnesium is responsible for over 300 biochemical reactions in the body and research is now suggesting that we absorb more transdermally, rather than through oral supplements.
Himalayan salt, also known as pink salt is the purest salt on earth and contains a whopping 84 trace minerals, assisting in drawing toxins from the skin, easing sore muscles and reducing inflammation.
So why not make yourself a batch? And, if like me, you don't fit in your bath (or you don't own one), halve the mixture and pop it in a bucket with some warm water, and soak those feet of yours!
Super Soak Bath Salts
Makes: enough for a single use Prep time: < 5 min.
Ingredients
100 g | 3.5 oz  epsom salt
100 g | 3.5 oz magnesium chloride flakes
100 g | 3.5 oz himalayan pink salt
20 drops of essential oils


My choice of essential oils…
My favourite essential oils in this recipe are frankincense and lavender, but don't be limited by my suggestions. Use oils that fit your budget, or those that you already have in your collection. Read here for more information.
Method
1. Add all ingredients to a bowl and mix until combined (or add directly to bath).
To Use
Add mixture to a running bath of warm (not hot) water. Soak for at least 20-30 minutes.
Recipe Notes
This mix doesn't store well over long periods of time, as magnesium chloride absorbs moisture from the air making the bath salts slushy, so it is best made immediately before use. An option would be to make up a batch minus the magnesium chloride; add it separately to each bath, along with the pre-made bath salts, or swap it for bentonite clay.
Remember to drink heaps of water when detoxing.
When we think of chlorine, we think of public swimming pools, but chlorine is a common additive to our drinking water supplies, designed to kill bacteria living within it. Along with the bad bugs, chlorine also kills good bacteria and promotes the generation of free radicals within the body, specifically the skin. Free radicals have been linked to cancer and are something that we don't want polluting our bodies. Adding one teaspoon of vitamin C powder to bath water while it is filling, helps to neutralise the chlorine present in unfiltered tap water, and I highly recommend getting some.
Download my Chlorine Tip Sheet for more ideas on how to reduce your exposure to chlorine.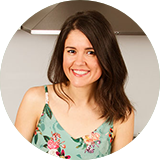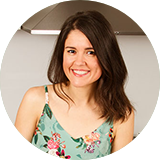 Krissy Ballinger
AUTHOR & ADVOCATE FOR NATURAL LIVING
Krissy wants to see a world where people make conscious choices that honour both humans and habitat. It is her mission to gently guide people towards this beautiful way of life. With a background in education and health promotion, she devotes her time to increasing awareness on common and avoidable toxins, as well as educating individuals on simple ways they can adjust their lifestyles to better serve themselves, and the planet. Natural DIY is Krissy's speciality, and she has sold over 50,000 copies of her recipe books, including her latest book, The Lifestyle Edit, the award-winning, Naturally Inspired - Simple DIY Recipes for Body Care and Cleaning, and her kids book, Make & Play - Natural DIY Recipes for Kids. She offers honest and gentle guidance, education and 100+ free natural DIY recipes on her website.