This post is for those of you who wear make-up. I don't wear much, and I don't wear it often. I therefore forget that my make-up brushes need cleaning. Anyone else neglect their brushes too? The images below give you an idea of how long someone who doesn't wear much make-up left her brushes between cleans! Oops. Anyway, better late than never, right?
Let's get to it…
Cleaning your make-up brushes, step by step:
1. Fill a bowl with a few cups of hot water and 1 tablespoon of castile soap. I've used Dr. Bronner's lavender scented castile, but any will do. Give it a little stir.
2. Pop your brushes in and swirl them around. Use your fingers to really massage the fibres.
3. Rinse brushes under running water, then add a little castile soap directly to the fibres of your brushes and massage in, creating a lather.
4. Rinse again in running water.
5. Repeat these steps until your brushes are clean, and then dry (I popped mine in the sun for an hour or so).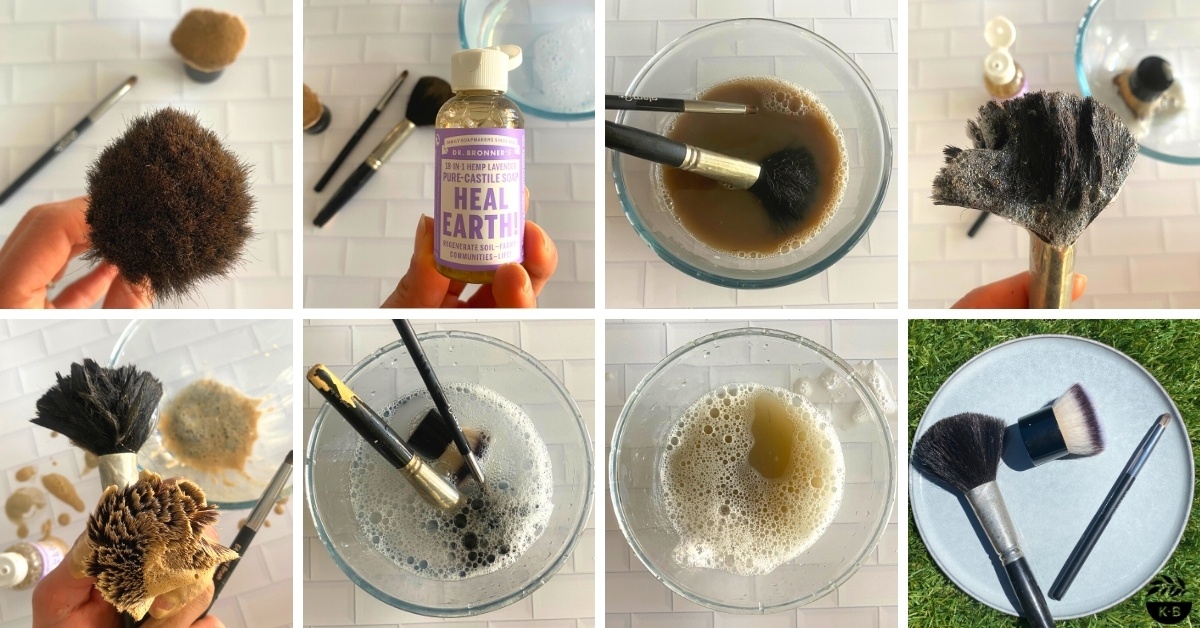 It was oddly satisfying to see how grotty those brushes were, and to know now that they are clean and fresh and ready to go again! (Next time, I'll get to them a few months sooner, I think!)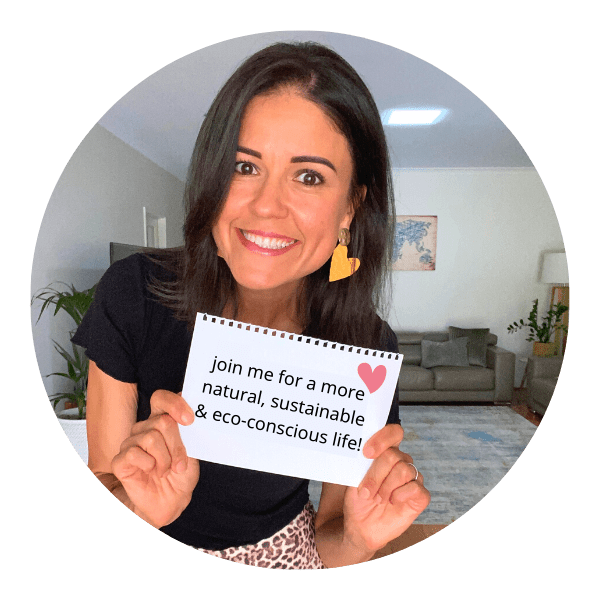 Krissy Ballinger
AUTHOR & ADVOCATE FOR NATURAL LIVING
Krissy wants to see a world where people make conscious choices that honour both humans and habitat. It is her mission to gently guide people towards this beautiful way of life. With a background in education and health promotion, she devotes her time to increasing awareness on common and avoidable toxins, as well as educating individuals on simple ways they can adjust their lifestyles to better serve themselves, and the planet. Natural DIY is Krissy's speciality, and she has sold over 50,000 copies of her recipe books, including her latest book, The Lifestyle Edit, the award-winning, Naturally Inspired - Simple DIY Recipes for Body Care and Cleaning, and her kids book, Make & Play - Natural DIY Recipes for Kids.