I've been getting quite a few emails recently regarding septic systems, and whether natural DIY ingredients, like citric acid and bicarb, can be flushed into them.
As I don't have one myself, I'm pretty green in that area so I had to do my research. I decided to have a chat with a local septic system installer who was so helpful and more than happy to share his knowledge with me. If you're reading this and know something I don't know, please leave a comment or email me and I'll be more than happy to explore further.
Basically, it's a personal waste treatment system. It consists of a tank under the ground that collects your household waste. It is typically used by people on properties that aren't connected to 'town' waste treatment systems. A healthy septic system relies on bacteria to feed on, and decompose waste matter. If you're after more info on septic tanks, check out this link from Australian Govt. Dept. of Health.
In order to maintain a healthy septic system, basically, all that should be flushed into them is human waste and toilet paper. That's it. But let's be real, who does that? At the bare minimum, I'm sure dishwashing liquid, washing powder and shampoo would be making its way into most domestic septic systems.
You can buy products that are 'septic safe' but are they 'human safe'? I wish more people asked that question… Many ingredients in the ones I've seen raise my eyebrows, that's for sure. If leading a natural life and removing toxins is a priority for you, you're probably using recipes like my natural Washing Powder and Liquid, Dishwashing Tablets, and Toilet and Shower Cleaner, sending ingredients like citric acid, bicarb, washing soda, vinegar, borax and castile soap down the drain and into your septic system. Is that allowed?
Well, according to Septics and Soakwells WA, yes, it's ok. Natural, biodegradable ingredients are best because they won't destroy the bacteria in your soakwell, but that doesn't mean you should go and pour a bucket of vinegar down the toilet. Normal (light/average usage) amounts should be fine; it's all about balance.
If you're still worried, call your installer and ask a few questions. It's worth it! Have them test your system to assess its health (preferably before and after you make the switch to natural products – that's the best way to find out for sure). I once had a lovely member of our gorgeous Facebook community tell me that her septic servicemen congratulated her on the health of her system – and guess what? She only ever uses my recipes. Yahoo!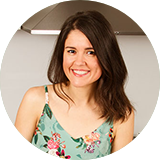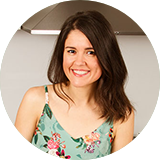 Krissy Ballinger
Author and Advocate for natural living
Krissy wants to see a world where people make conscious, educated decisions that honour both humans and habitat. With a background in education and health promotion, she devotes her time to passionately increase awareness on common and avoidable toxins, in everyday items like washing powder and deodorant, and to educate individuals on how they can easily reduce their daily exposure, through simple and realistic do-it-yourself ideas and recipes.
Krissy has sold over 40,000 copies of her natural DIY recipe books, including her award-winning book, Naturally Inspired - Simple DIY Recipes for Body Care and Cleaning, and her newly-released kids book, Make & Play - Natural DIY Recipes for Kids. She offers honest and gentle guidance, education and 100+ natural DIY recipes on her website.