I was privileged to be considered someone worthy of a spot at the launch of ekko.world's new Eco Channel. Ekko.world is a game-changing platform that makes it easy for people to make better choices for people and planet. Whether your focus is on toxin-free living, sustainability, cruelty-free, or all of them, they have you covered.
Jennifer Nielsen, the brains behind the platform, is a force to reckon with, her passion almost tangible. She is making some serious waves and has some brilliant eco-conscious suggestions – just check out her website and see for yourself! It is the most empowering feeling to learn that a simple little swap can have gigantic positive benefits.
When I was invited to present a one-hour session, during the online launch of The Eco Channel, I jumped at the chance. Any opportunity to spread my message further is something I rarely turn down! I decided to aim my session at beginners and help them to open their eyes, increase their awareness, educate them on the simplicity of natural DIY, and the desperate need for it.
So, if you are a newbie to this space, I highly recommend having a listen. (I often watch podcasts and clips while I'm prepping for dinner or cleaning up – love a 2-for-1 deal, haha!) And, if you're a seasoned DIY pro, I'm positive you'll learn something new, pick up a few tips, and enjoy hearing what I have to say. Or you could forward the link to a friend – I'm sure they'll thank you for it!
While you're on the channel, be sure to check out some of the other amazing speakers. It's inspiring stuff!
If I was to leave you with one take-home point, it would be this:
Every little step you take in the right direction is progress, no matter how fast or slow you go.
Be kind to yourself, be forgiving, do what you can do, when you can do it. I assure you, every little bit matters, you and your impact matters.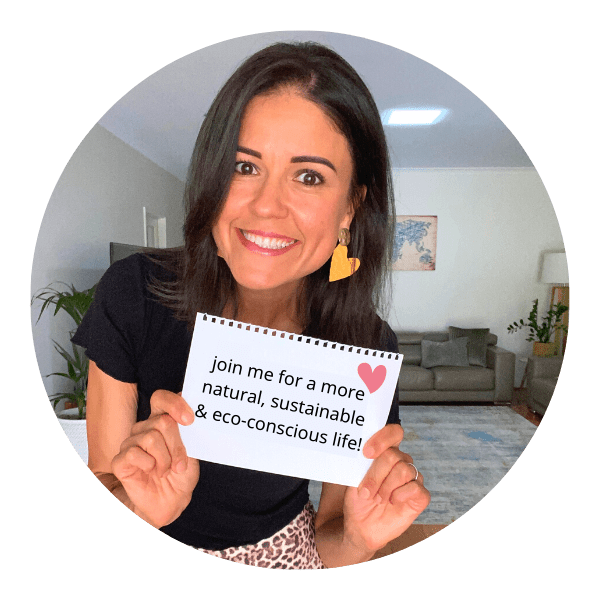 Krissy Ballinger
AUTHOR & ADVOCATE FOR NATURAL LIVING
Krissy wants to see a world where people make conscious choices that honour both humans and habitat. It is her mission to gently guide people towards this beautiful way of life. With a background in education and health promotion, she devotes her time to increasing awareness on common and avoidable toxins, as well as educating individuals on simple ways they can adjust their lifestyles to better serve themselves, and the planet. Natural DIY is Krissy's speciality, and she has sold over 50,000 copies of her recipe books, including her latest book, The Lifestyle Edit, the award-winning, Naturally Inspired - Simple DIY Recipes for Body Care and Cleaning, and her kids book, Make & Play - Natural DIY Recipes for Kids.