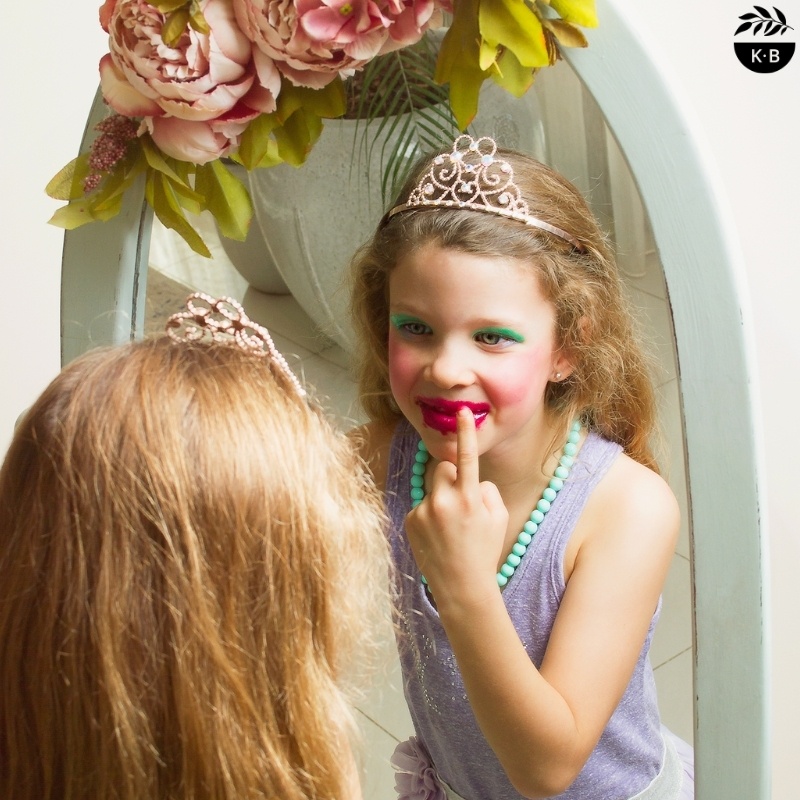 This is a fun way for kids to play around with make-up, but without the copious ingredients often found in the mainstream make-up that is marketed towards kids.
The best part is that it is the only make-up the kids need – it can be applied to cheeks, eyelids and lips!
To remove it, simple rub olive oil over skin and use a warm wet face washer to wipe it off. So easy!
MESS-AROUND MAKE-UP
Makes: 5 Prep time: 20-30 min. (for kids)
Ingredients
50 g | 1.8 oz olive oil
5 g | 0.2 oz beeswax pellets
30 g | 1.1 oz arrowroot flour
Colourant x5; micas work best


Method
1. Grab a small glass jug and weigh in the olive oil and beeswax pellets.
2. Use a double boiler to melt the ingredients. Stir gently every now and again.
3. Now weigh in the arrowroot flour and stir well so that there are no lumpy bits.
4. Divide the mixture evenly between 5 small (approx 30g) pots and add a different colouring to each one, then mix carefully. **For best results, use at least 1 teaspoon of mica per pot.
5. Your make-up is ready to use, no need to wait for it to set!
⭐ For general information on using a thermal appliance (or microwave), click here.
To Use
Using a clean make-up brush, apply to your eyelids, lips or cheeks.
Recipe Notes
Be very careful not to inhale the loose mica dust. A face mask to cover your mouth and nose is a good idea (or ask a grown-up for help).
You'll also find this recipe in my DIY recipe book for kids!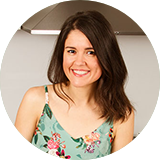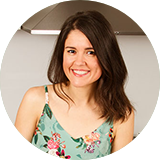 Krissy Ballinger
Author and Advocate for natural living
Krissy wants to see a world where people make conscious, educated decisions that honour both humans and habitat. With a background in education and health promotion, she devotes her time to passionately increase awareness on common and avoidable toxins, in everyday items like washing powder and deodorant, and to educate individuals on how they can easily reduce their daily exposure, through simple and realistic do-it-yourself ideas and recipes.
Krissy has sold over 40,000 copies of her natural DIY recipe books, including her award-winning book, Naturally Inspired - Simple DIY Recipes for Body Care and Cleaning, and her newly-released kids book, Make & Play - Natural DIY Recipes for Kids. She offers honest and gentle guidance, education and 100+ natural DIY recipes on her website.