Clothes get dirty – Fact!
My natural washing powder recipe does the job to clean dirty clothes (and well!) – Fact!
Sometimes stubborn stains still appear that need a bit of extra effort to remove – Fact!
It can be tempting to go out and buy a powerful commercial stain remover/bleaching agent. If you can avoid it, please don't! At least try this recipe first.
I have trialled several different stain removing methods, and while I have a few options for spot treatments, I think I have hit the jackpot with this recipe for a natural pre-wash stain solution – mainly due to its simplicity and effectiveness, all with minimal effort!
Check out these results!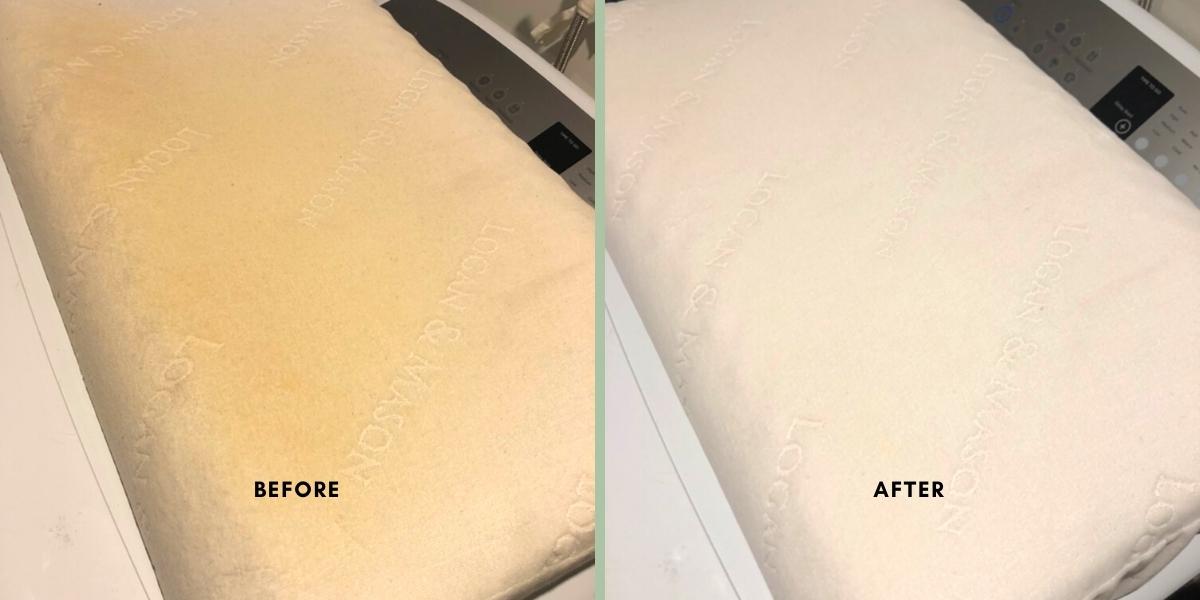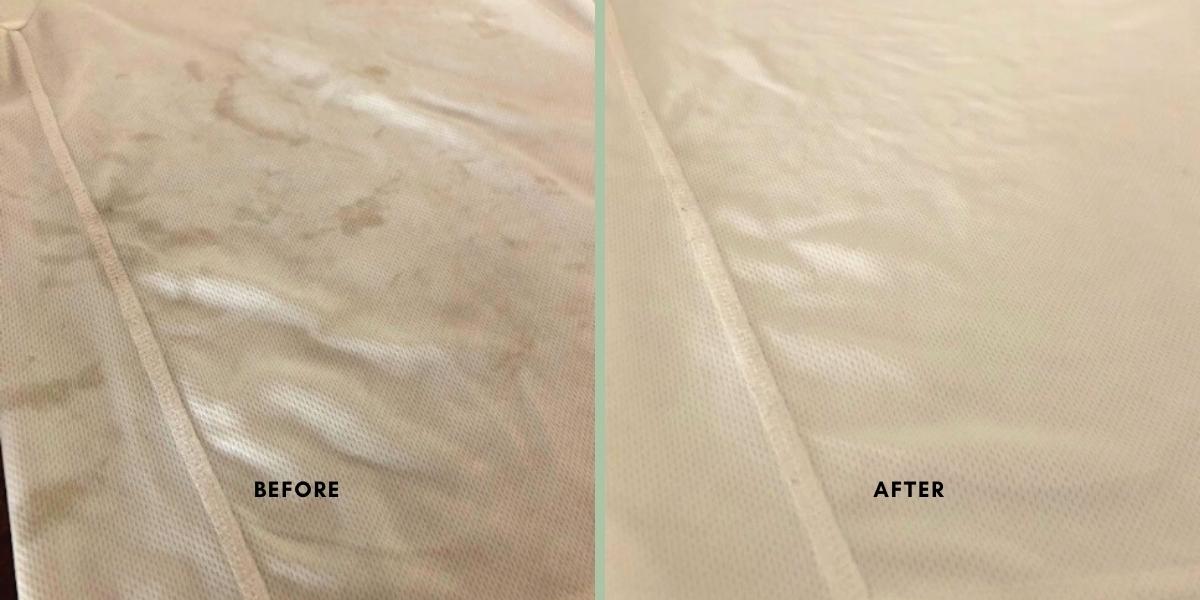 So, If you have whites that are greying, greasy/oily spots or discolouring around collars and armpits, then give this a go. I have trialled this on whites, darks and colours.
Now, while I have never had issues with colour leaching, as usual, I have to remind you to patch test and proceed with caution as all clothing, materials and dyes are unique.
STAIN SOLUTION
Makes: enough for single use Prep time: < 5 min.
Ingredients
• ½ cup | 130 g sodium carbonate (washing soda)
• ½ cup | 125 ml hydrogen peroxide (3% liquid) *see recipe notes
• 5 lt (approx.) warm/hot water
Method
Add all ingredients directly to the laundry sink or a bucket and mix until combined.
To Use
Add stained clothing to solution and use a wooden spoon to push down and agitate clothing. Allow to rest, agitating periodically, for a minimum of 4 hours. Remove from solution and wash clothes as usual. Discard solution.
Recipe Notes
〉You can find liquid hydrogen peroxide in the beauty aisle of most supermarkets. It is a natural alternative to bleach.
〉You can substitute the hydrogen peroxide for ½ cup | 130 g sodium percarbonate (which is the powdered version).
〉It is a great idea to take a 'before' and 'after' photos so you can see how well this solution works!
〉Remember to patch test if you're worried your fabric dye will run.
〉Don't make this solution in advance. Mix it up just prior to use.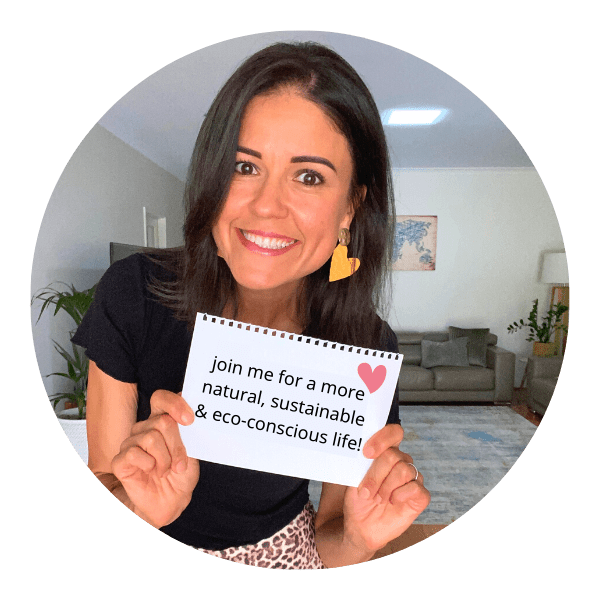 Krissy Ballinger
AUTHOR & ADVOCATE FOR NATURAL LIVING
Krissy wants to see a world where people make conscious choices that honour both humans and habitat. It is her mission to gently guide people towards this beautiful way of life. With a background in education and health promotion, she devotes her time to increasing awareness on common and avoidable toxins, as well as educating individuals on simple ways they can adjust their lifestyles to better serve themselves, and the planet. Natural DIY is Krissy's speciality, and she has sold over 80,000 copies of her recipe books, including her latest book, The Lifestyle Edit, the award-winning, Naturally Inspired - Simple DIY Recipes for Body Care and Cleaning, and her kids book, Make & Play - Natural DIY Recipes for Kids.