Tell me I'm not the only one who gets manky-smelling dishcloths, face washers and sponges? Like me, do you do all the right things, like washing them frequently and drying them in sunlight to tackle lingering germs, but still find that they hold a less-than-pleasant odour?
Well, problem officially solved! This simple Dishcloth Deep Clean 'recipe' is a beauty. It's immediately effective, requiring little effort and ingredients! Give it a whirl and let me know what you think.
DISHCLOTH DEEP CLEAN
Makes: enough for one use Prep time: < 30 min.
Ingredients  
~2 – 4 lt | 68 – 135 fl oz water
1 tbsp sodium percarbonate (see notes)


Method
1. Add the water to a deep, saucepan (my pot is 9 lt capacity). You need enough to completely cover your dishcloths.
2. Get the water boiling, then reduce the heat to moderate, and add the sodium percarbonate.
3. Throw in your dishcloths, give it a bit of a stir and allow it to simmer gently for 10-15 minutes, agitating periodically.
4. Turn the heat off, wait for the saucepan and its contents to cool down a little before carefully taking the dishcloths out and throwing them into the washing machine and running your usual cycle (hopefully with this washing powder and this fabric softener!).
5. Marvel at how icky the water is (these pics are not made-up, and my dishcloths were clean!) before discarding!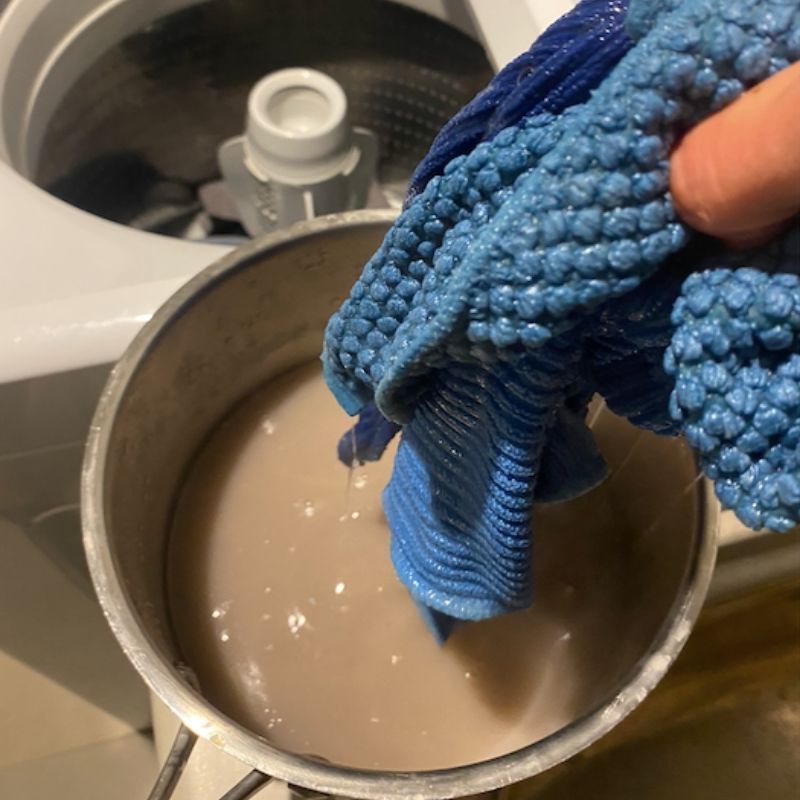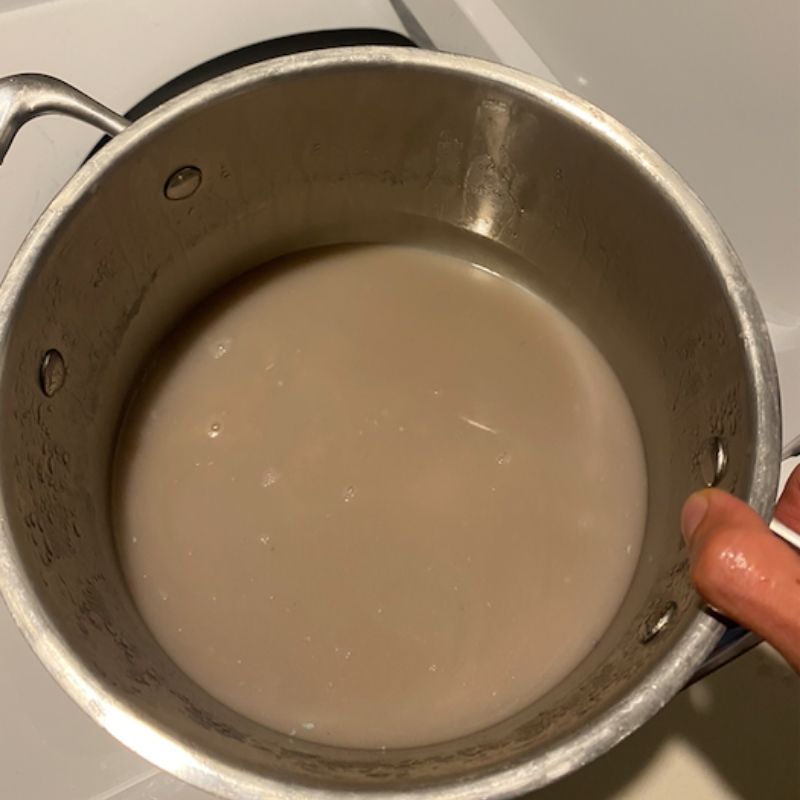 Recipe Notes
Sodium percarbonate definitely gave me the best results. But I have also tried liquid hydrogen peroxide (good) and washing soda (better).
Be careful when adding the Sodium percarbonate as it releases oxygen and foams and fizzes up to almost double the volume! Evidence (???):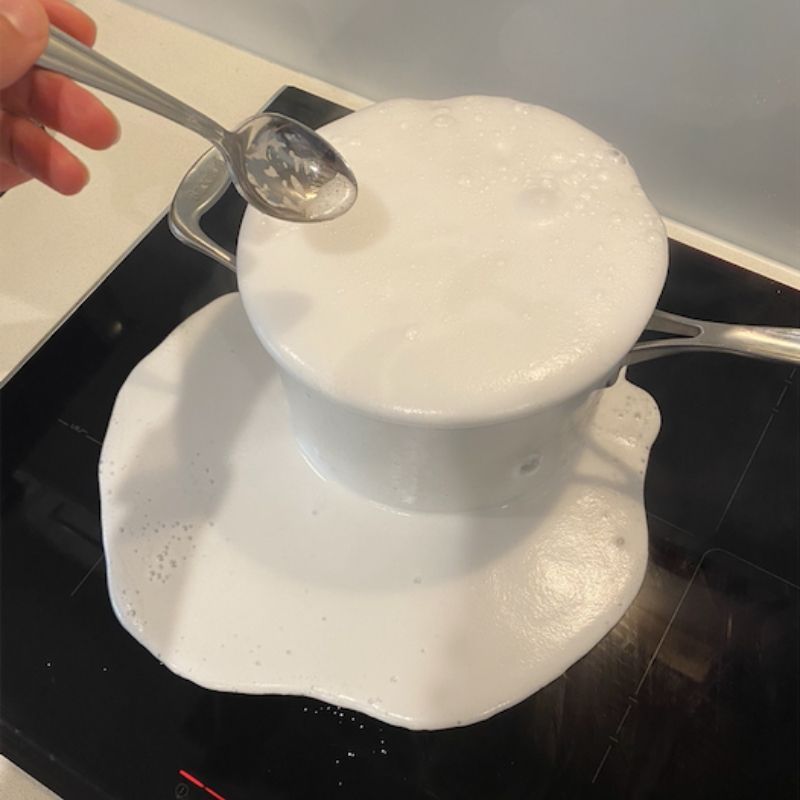 I recommend only using this technique on items you're not too precious about (colour-wise mainly). I haven't noticed a major 'bleaching' effect on my dishcloths, but it is possible, depending on the colour-fastness of your items. When I tried it on the kids' school socks, the grubby soles were dealt with, but so were the green stripes around the top of the socks, which have definitely faded, so it's not ideal for everything!
If you have fancy, expensive dishcloths, make up your own mind on whether you want to try this technique. I personally would, but I am me and you are you!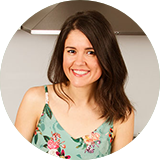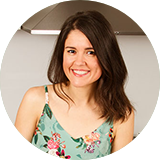 Krissy Ballinger
AUTHOR & ADVOCATE FOR NATURAL LIVING
Krissy wants to see a world where people make conscious choices that honour both humans and habitat. It is her mission to gently guide people towards this beautiful way of life. With a background in education and health promotion, she devotes her time to increasing awareness on common and avoidable toxins, as well as educating individuals on simple ways they can adjust their lifestyles to better serve themselves, and the planet. Natural DIY is Krissy's speciality, and she has sold over 50,000 copies of her recipe books, including her latest book, The Lifestyle Edit, the award-winning, Naturally Inspired - Simple DIY Recipes for Body Care and Cleaning, and her kids book, Make & Play - Natural DIY Recipes for Kids. She offers honest and gentle guidance, education and 100+ free natural DIY recipes on her website.