So you're inspired by the recipes on my website, or perhaps you have your eye on my natural DIY books, but your head is spinning trying to work out what ingredients you needed to get started, right?
Let me help you and give you a bit of a guide…
Bear in mind that if I was to include every single ingredient used in my recipes, your shopping list would have over 100 items on it. It's also impossible for me to tell you exact quantities because it depends on whether your focus is on cleaning, body and skin care or both, and if you're making full/half batches, one of every recipe or just a select few. See! Impossible.
My best tip…
If you're new to DIY, I suggest picking two or three recipes you really want to try and tackling them first. I often hear of people getting all excited and buying everything to make everything and then making nothing! That will not happen, do you hear me?
Work out which recipes you want to make, and create a list of all ingredients. Then write down quantities required and tally it up. (My free online recipes will give you a very good idea as to which ingredients you need even if you're purchasing my books.)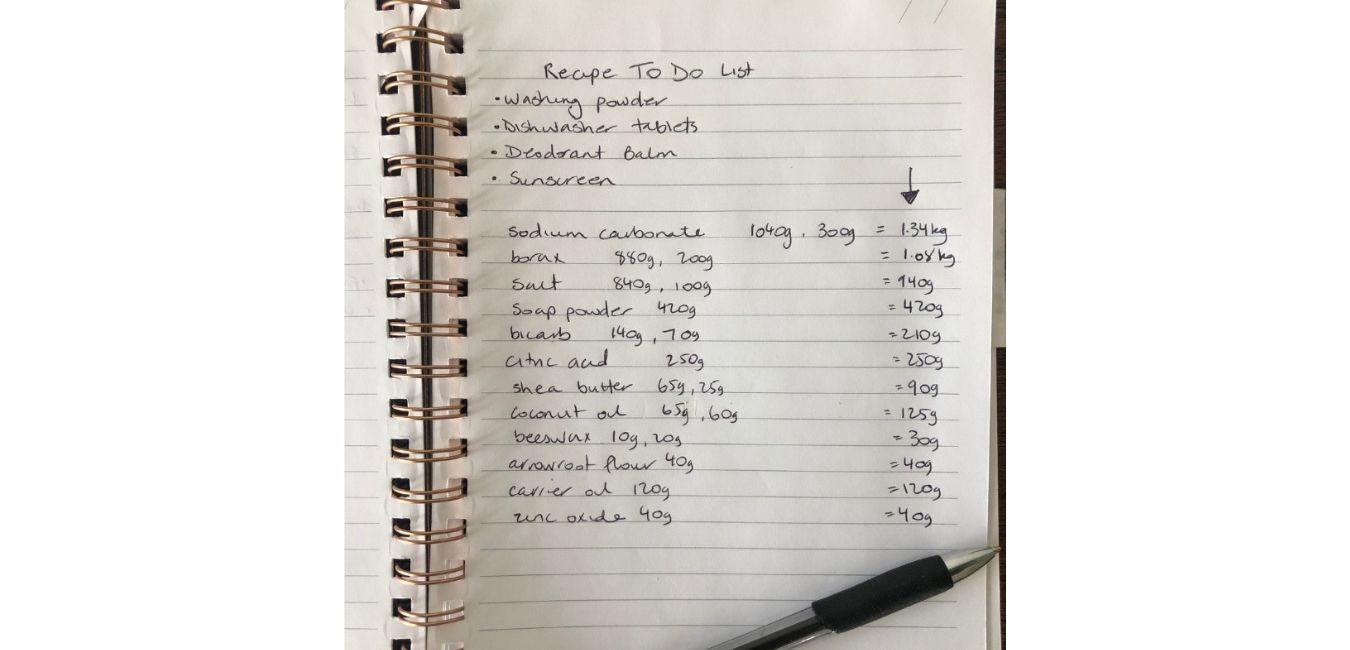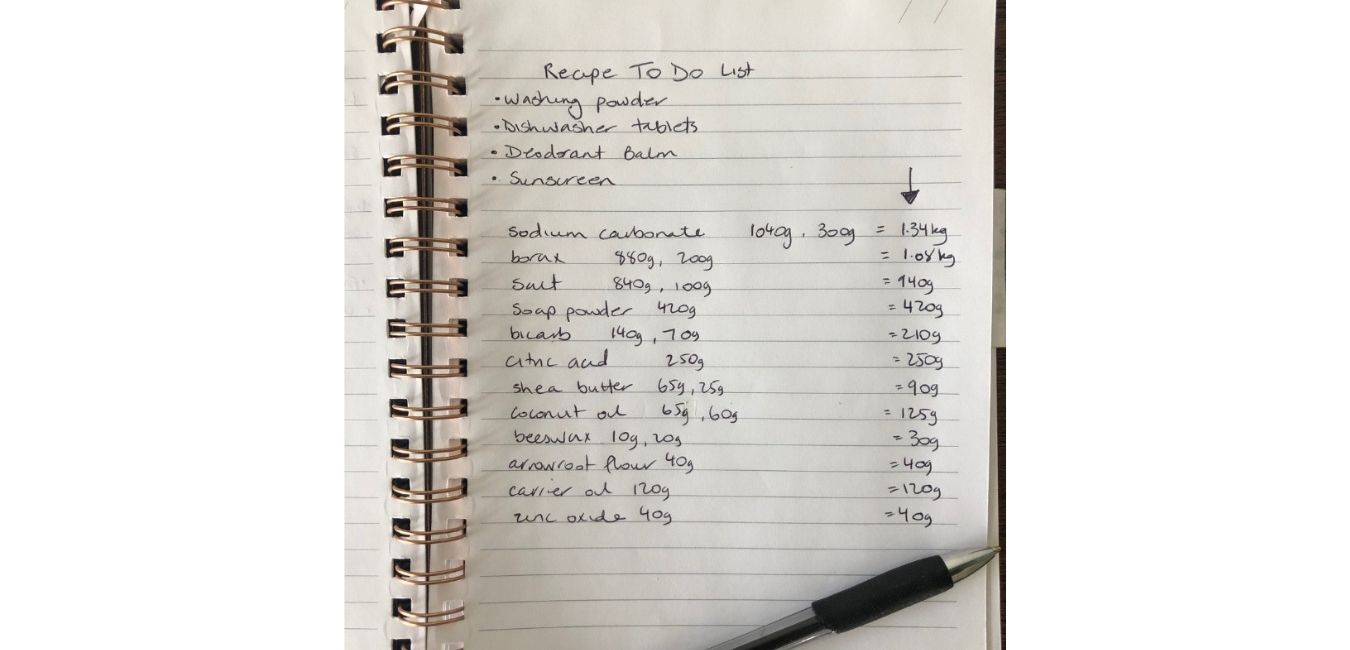 Over time, you'll accumulate the ingredients that you use most often and it'll become easier to add to that supply, and replenish when they run low. As a guide, I've noted down the most common ingredients you'll need for each recipe category. Check out this list of my favourite suppliers.
To make most basic balms and lotions, you'll need:
Shea butter – you could also use cocoa butter or mango butter but it will affect the recipe outcome.
Coconut oil – the kind that you can pick up at the supermarket that solidifies in the cool weather.
Carrier oil – the most common and budget-friendly are sweet almond and fractionated coconut oil but some people like olive oil. Or, you could get super fancy and use oils like jojoba and apricot kernel.
Beeswax – candelilla wax is a good option for vegans.
Essential oils – in my opinon, these are almost always optional.
Zinc oxide – make sure it's non-nano.
Evening primrose oil – can be subbed out but I highly recommend getting some.
Arrowroot flour – can be subbed for cornflour.
Sodium bicarbonate aka bicarb.
My favourite oils for the face and body include:
Jojoba oil – actually a liquid wax.
Apricot kernel oil – light and great for dry/mature skin types.
Sweet almond oil – great for most skin types, unless you have a nut allergy.
Argan oil – also great for most skin types; doesn't clog pores.
Fractionated coconut oil – not my first choice but a cheap and very accessible option.
Vitamin E oil – antioxidant; often added to extend shelf life of oil-based recipes.
Olive oil – one of the most common oils; great for dry skin; can feel heavy on the skin.
Castile soap – people intolerant to soap can usually tolerate liquid castile soap.
Coconut oil – the type that solidifies.
Foaming pump bottle – a must for the foaming washes.
Sodium bicarbonate – aka bicarb.
Citric acid – so versatile for cleaning too.
Magnesium chloride flakes – lots of info in this blog as to why everyone could do with a bit of mag in their lives.
Epsom salt – great for detoxing.
Bentonite clay – perfect for face masks. Can be subbed for white clay if you're after something for sensitive skin.
Himalayan salt – jam packed full of minerals.
Dead Sea salt – another good salt for soaking in.
A few other ingredients and the recipes you may need them in:
For most cleaning recipes, you'll need the following:
Sodium carbonate aka washing soda.
Sodium bicarbonate aka bicarb.
Citric acid
Borax – sometimes controversial. Read here for my thoughts and why I still use it.
Coconut soap – the purest laundry soap I've found.
Soapberries – read about them here.
Hydrogen peroxide – such a handy, earth-friendly ingredient for stain removal and whitening.
Sodium percarbonate – another great stain removal and whitening ingredient.
Salt – whatever you can source; I opt for salt without anti-caking agents.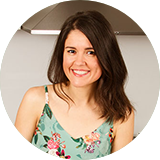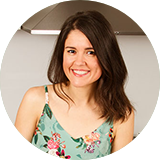 Krissy Ballinger
Author and Advocate for natural living
Krissy wants to see a world where people make conscious, educated decisions that honour both humans and habitat. With a background in education and health promotion, she devotes her time to passionately increase awareness on common and avoidable toxins, in everyday items like washing powder and deodorant, and to educate individuals on how they can easily reduce their daily exposure, through simple and realistic do-it-yourself ideas and recipes.
Krissy has sold over 40,000 copies of her natural DIY recipe books, including her award-winning book, Naturally Inspired - Simple DIY Recipes for Body Care and Cleaning, and her newly-released kids book, Make & Play - Natural DIY Recipes for Kids. She offers honest and gentle guidance, education and 100+ natural DIY recipes on her website.